Welcome to Expedition North 2023.
This is the most epic road trip I have done.
The trip consists of three parts. First, a one-way drive to Anchorage, Alaska from Taos, New Mexico in the Sprinter van towing an unfortunate U-Haul trailer, and my Africa Twin. Second, I will continue on a motorcycle excursion further north to Prudhoe Bay, Alaska; the northern most drivable point on the continent. Lastly, after reaching the Arctic Ocean, I'll be turning around and riding the motorcycle south, way south, all the way back to Nashville. The most basic Google Maps routing estimates 8,750 miles round trip.
Day 1:

I woke up in Taos, New Mexico to the beautiful scene of having my back left window shattered on the van. Some quick patchwork with duct tape on the inside and speed tape on the outside relieved the problem and allowed the trip to continue.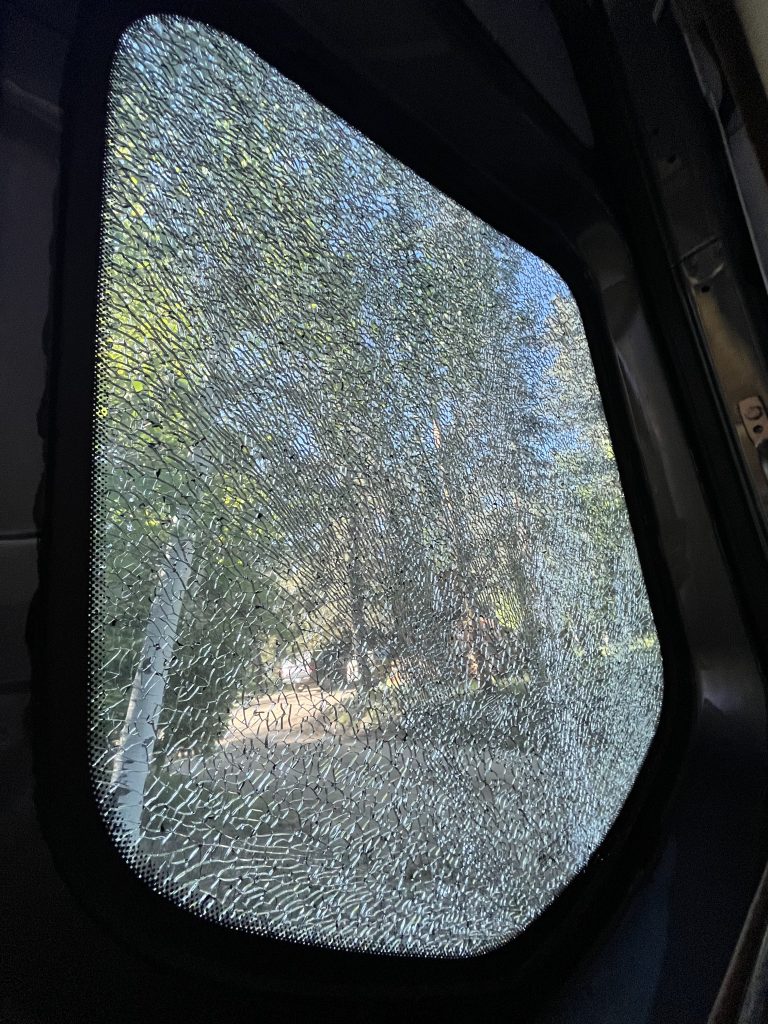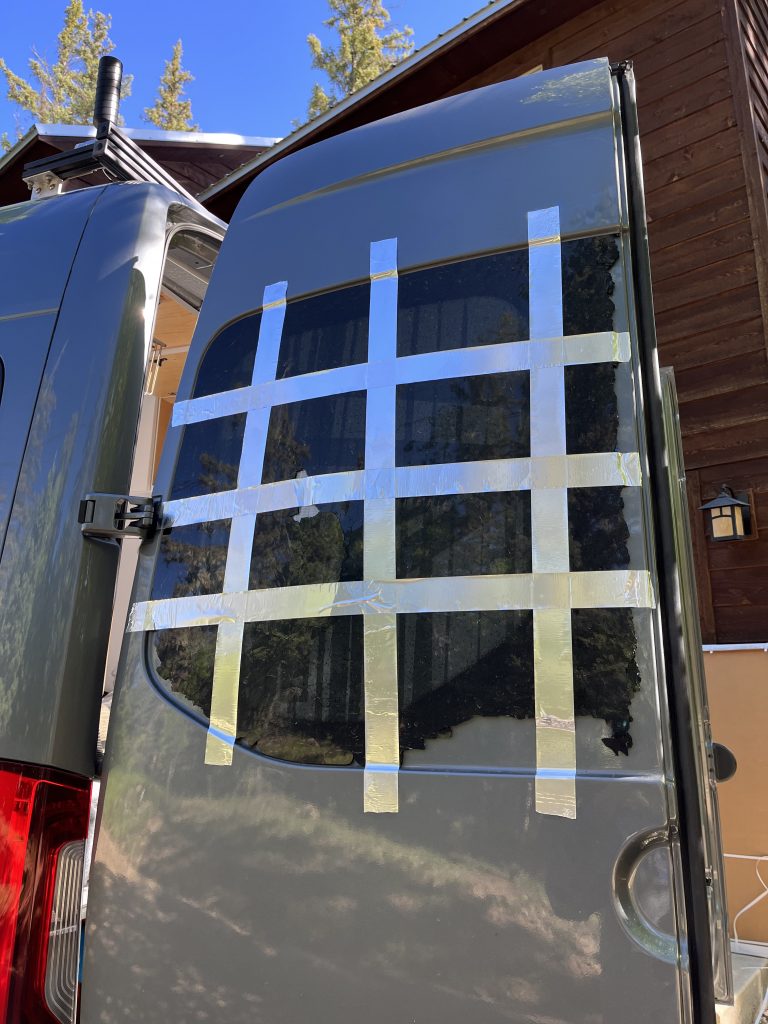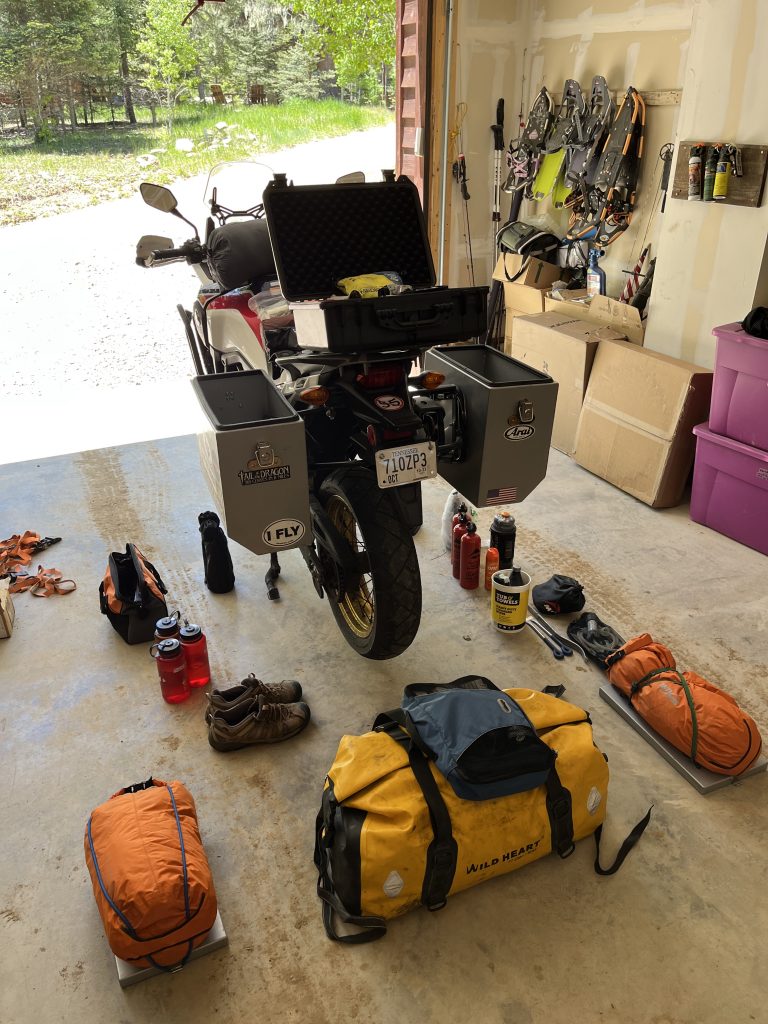 After doing a shakedown and re-pack of my motorcycle camping gear I left the base of operations in New Mexico to pick up my one-way U-Haul trailer in Taos. The rental people were very excited for one of their trailers to be going to Anchorage. They said they had never dispatched one on a route of that magnitude.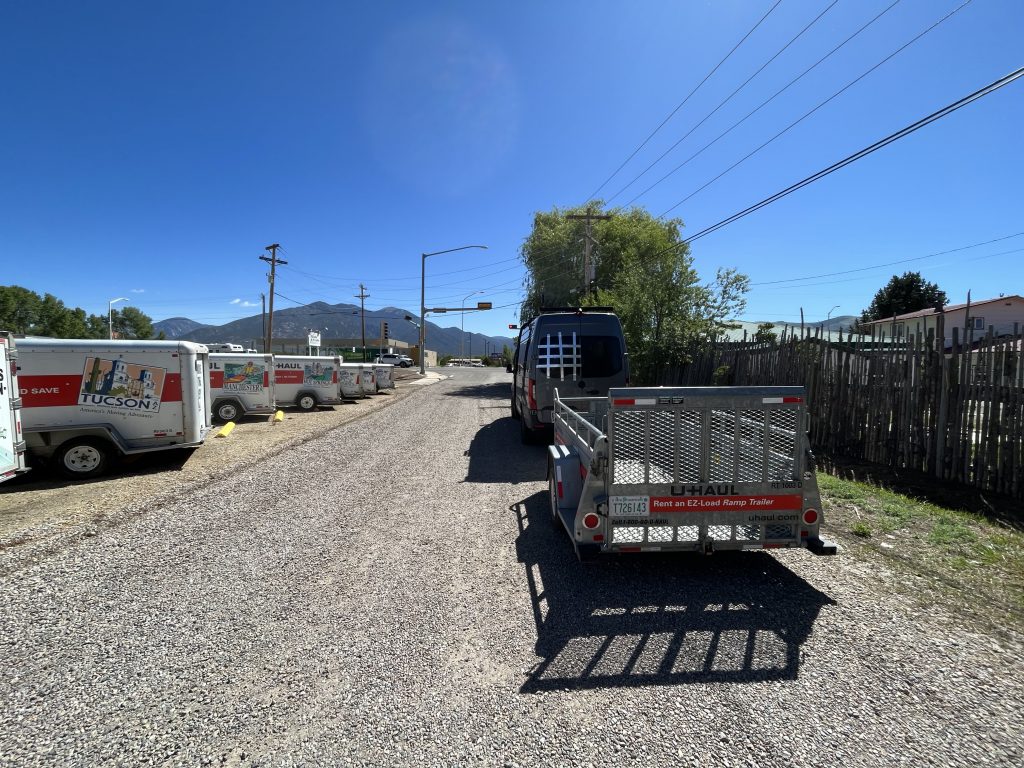 Following the acquisition of my new toater companion, I returned to the cabin, loaded up the cycle, swapped my bluetooth headset from my old helmet into a new Honda branded Arai XD-4 and hit the road passing through Angel fire, Cimarron, and Raton, New Mexico before crossing into Southern Colorado.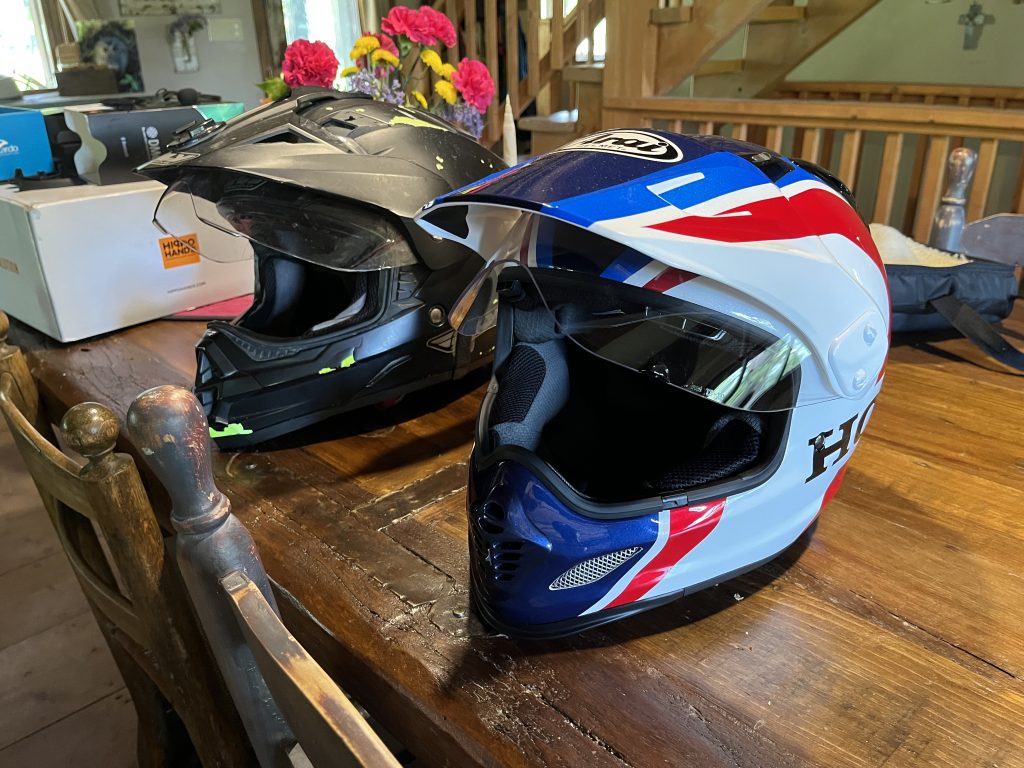 Southern Wyoming was the destination of the day where I camped right on the border with Colorado.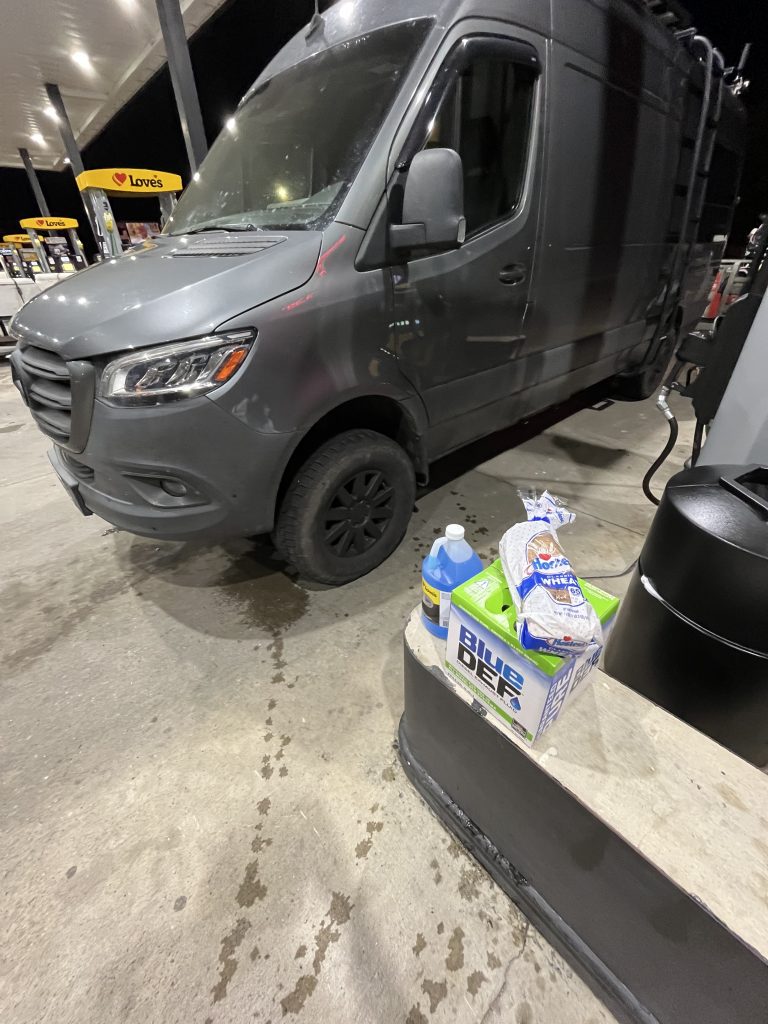 Day 2:
Day 2 was boring as all get out. Driving across the endless voids known as Wyoming and central Montana were thankfully interrupted by getting lunch and dinner with two excellent aviators, and survey co-workers of mined, Jake and Will. Jake and I enjoyed lunch at the Coyboy Cafe in Sheridan, Wyoming. Will and I got dinner at MacKenzie River Pizza Co. in Great Falls, Montana. Aside from that, the U-Haul adapted nicely to the 80mph Montana speed limits.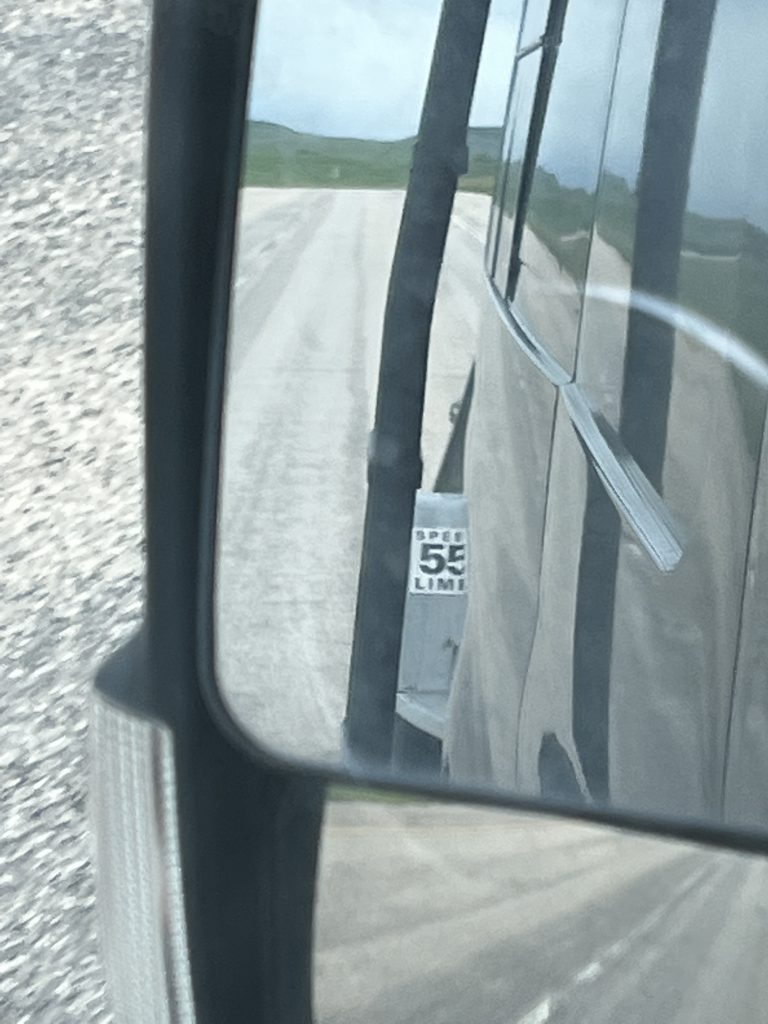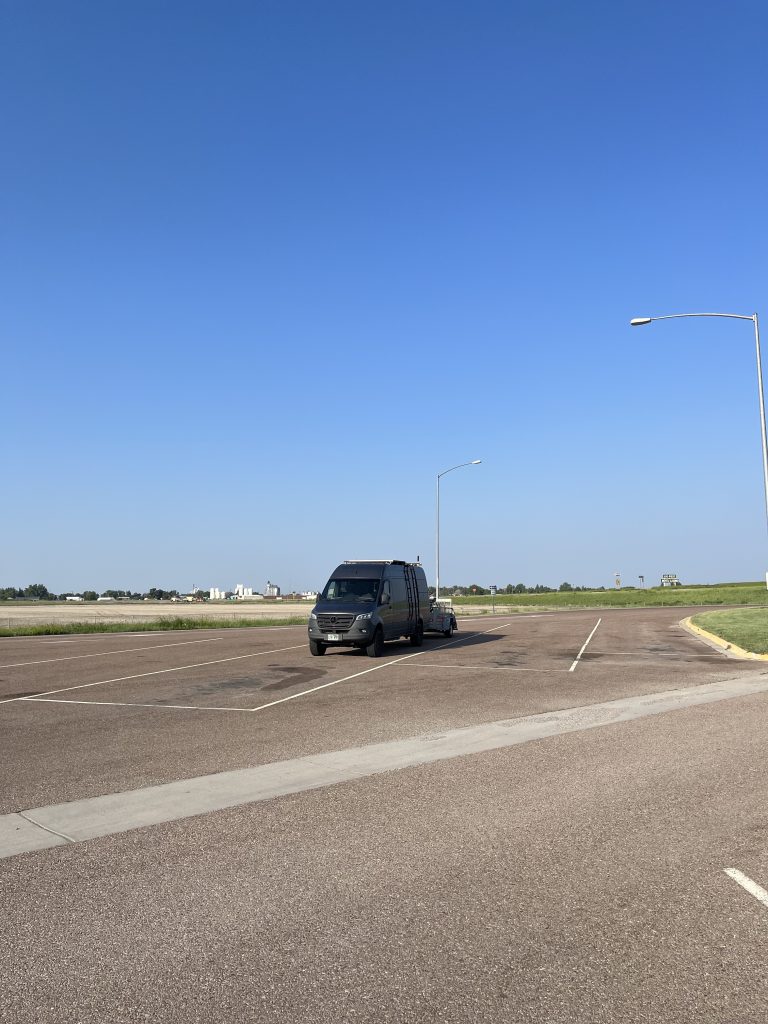 Day 3:
Diving across the never ending grassy plains known as Alberta was arguably less fun than Wyoming because I didn't get to hangout with any friends along the way. Nevertheless, I got to visit my first boarder checkpoint of the trip. It's always a pleasure crossing over into our favorite syrup-loving-moose-hugging foreign country.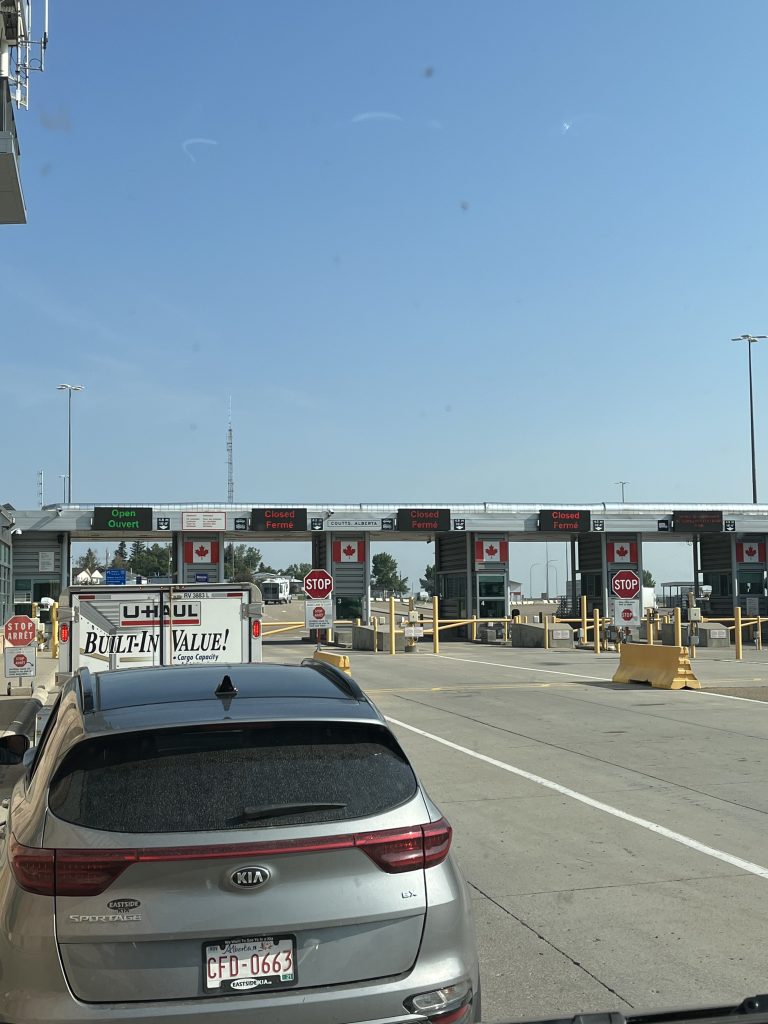 The highlight of day 3 was a man from Quebec cursing at me from his Toyota Sienna that my high beams were on. They were in fact not on, my OEM led lights were just brighter than his incandescents.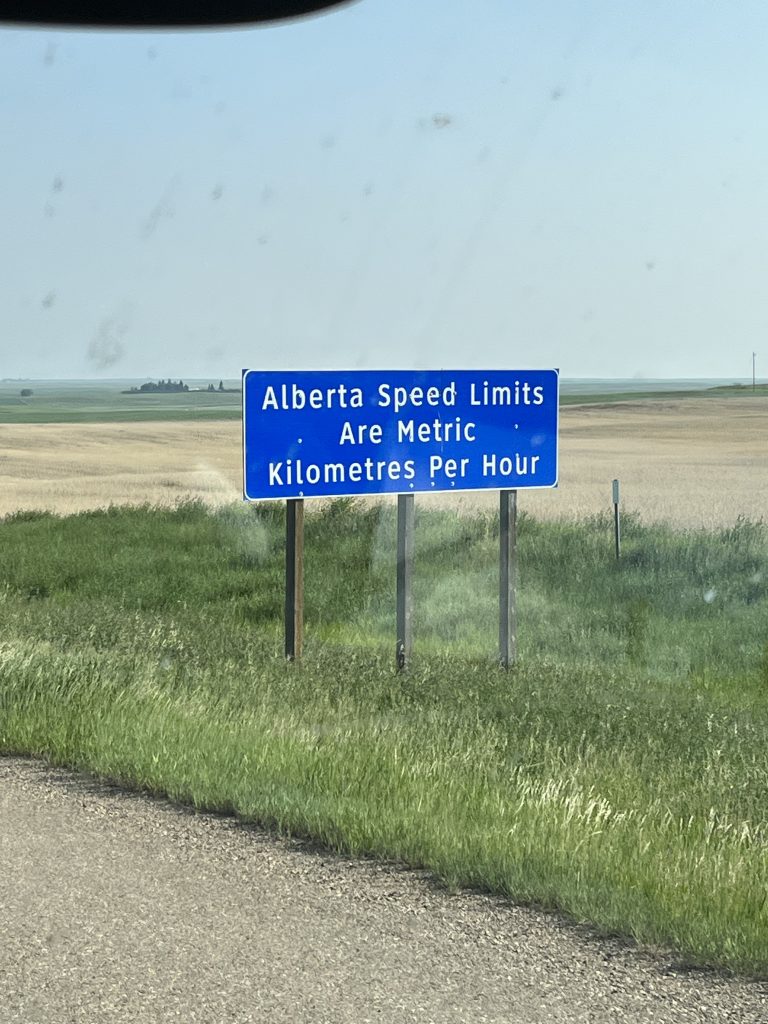 Things started to get interesting later in the day as I entered the Canadian rockies, leaving the grassy plains in the mirror. I began seeing many more trees, bridges, and actual mountains. I was pleasantly surprised to see diesel cheaper than gasoline for this part of the trip. Supposedly Canada was experiencing a "shipping recession" with lessening demand for the fuel.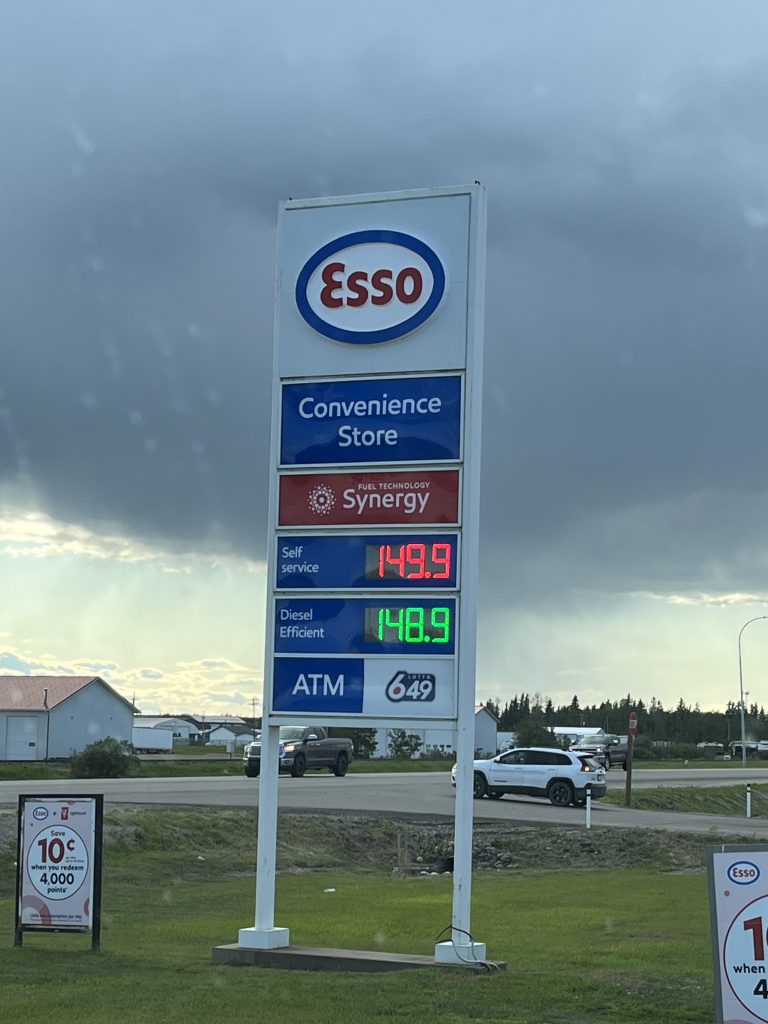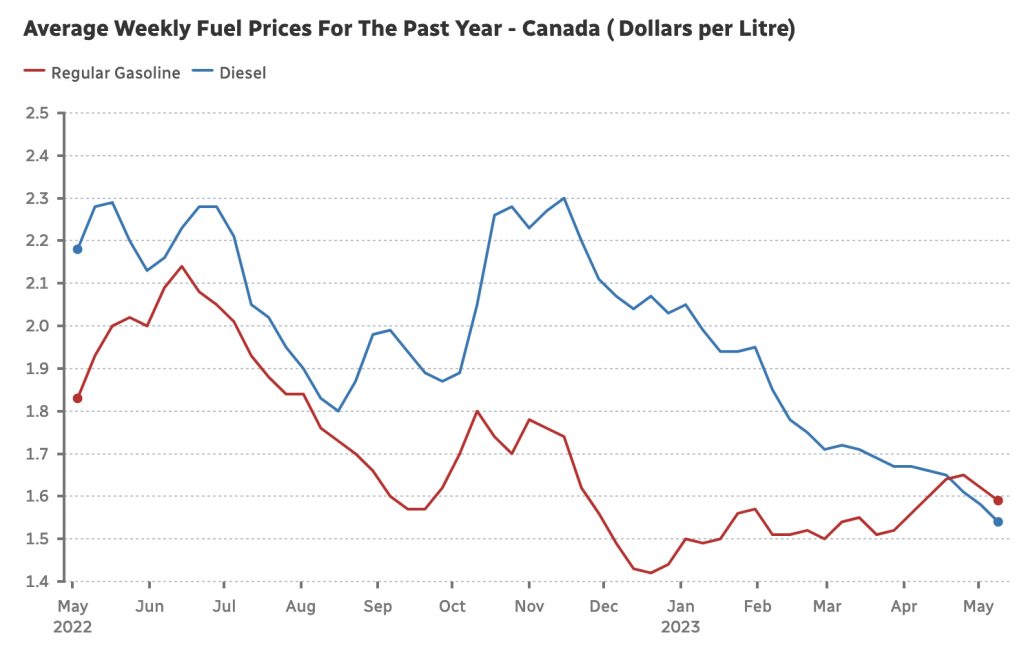 The end of day 3 marked my first back country camping experience of the trip. I had ventured about 15 km off the highway down a dirt road to a campsite I found on iOverlander.

After setting up camp, I crushed a Canadian man's dreams of moving to Texas. I had been on site for maybe 10 minutes before his truck pulled up and he came over to say hello. We chatted for a couple minutes about the Alaska highway before he discovered I was from Texas. He said he's always wanted to move to Texas and is finalizing plans to do that by the end of 2023. He asked me what I thought of living in Texas and I told him, "If you can stand the hundred degree temperatures it's doable." He replied "What do you mean? 100° of what?" He was genuinely disappointed when I explained how hot it gets there in the summer.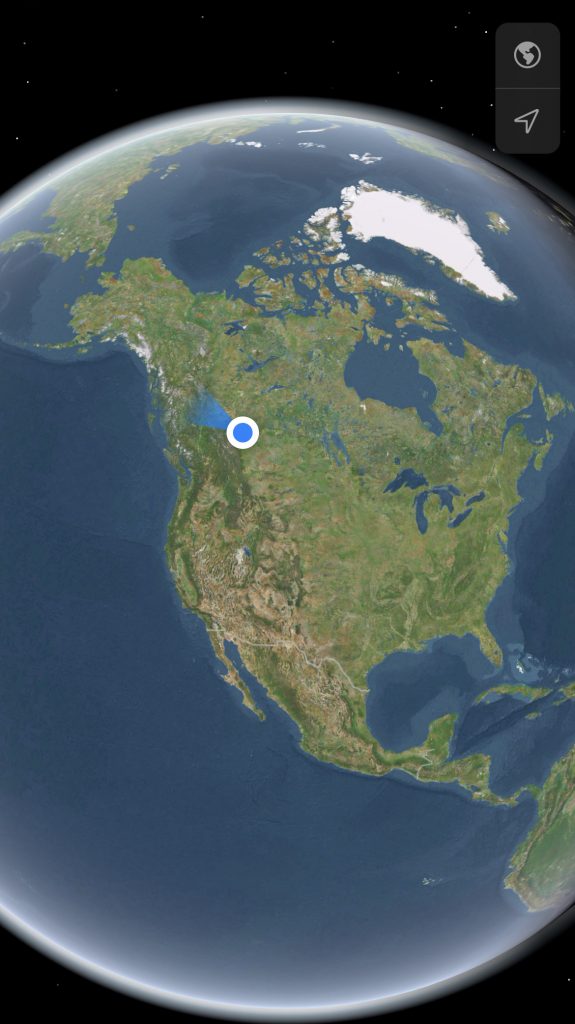 Day 4
This was the best day of my trip thus far by a long shot. It was also the day I remembered to use my new Fujifilm XT-5 to take better photos… The route took me through continuous mountain passes and scenic vistas as I officially began the start of the Alaska Highway.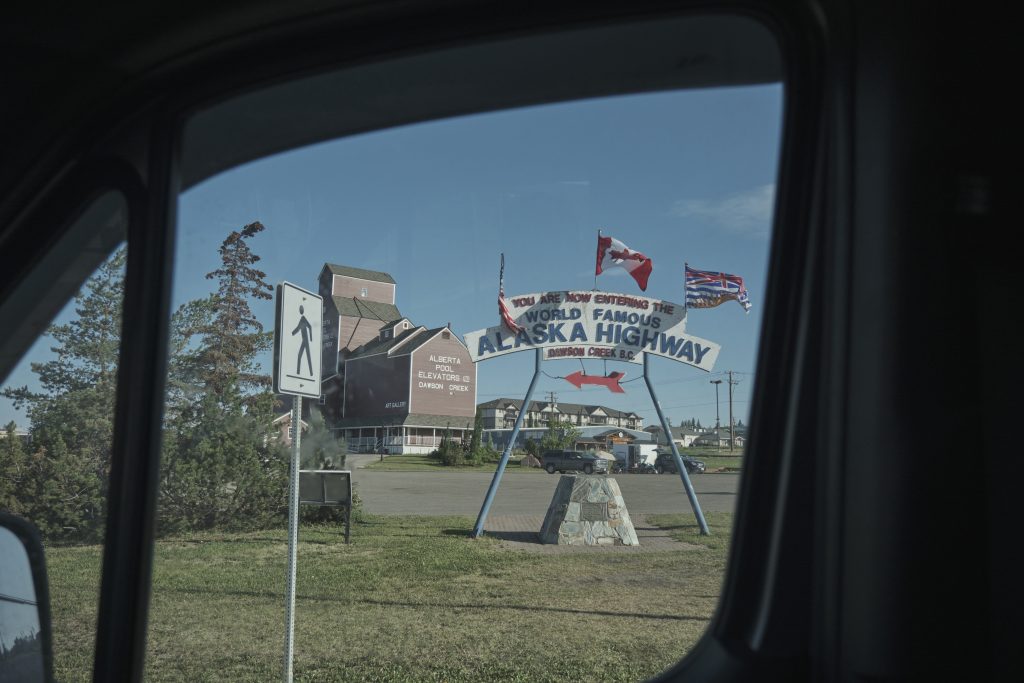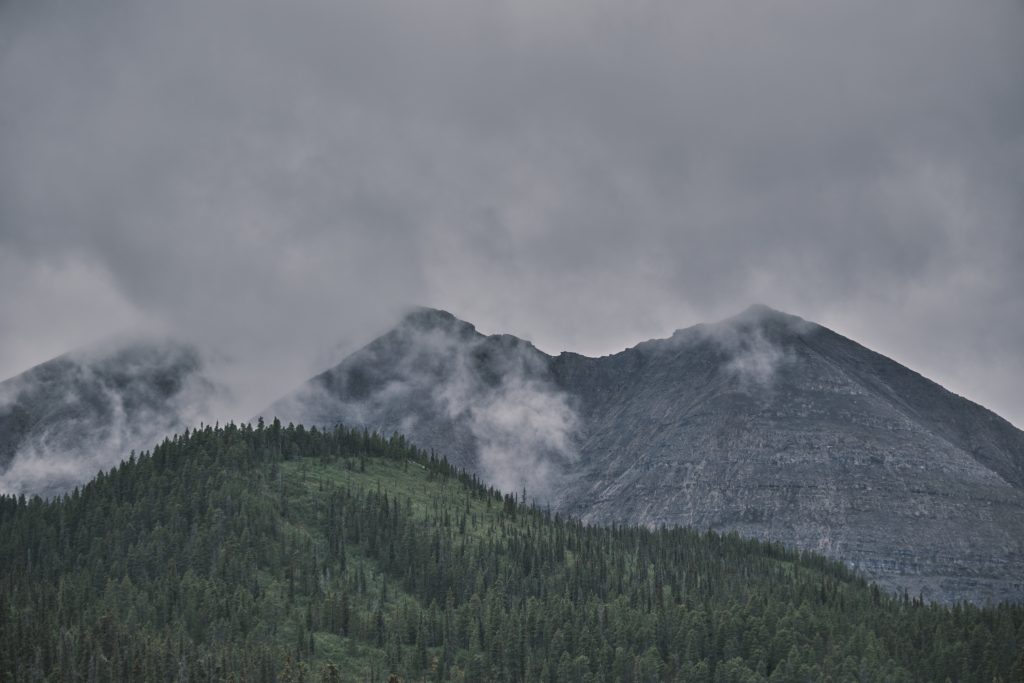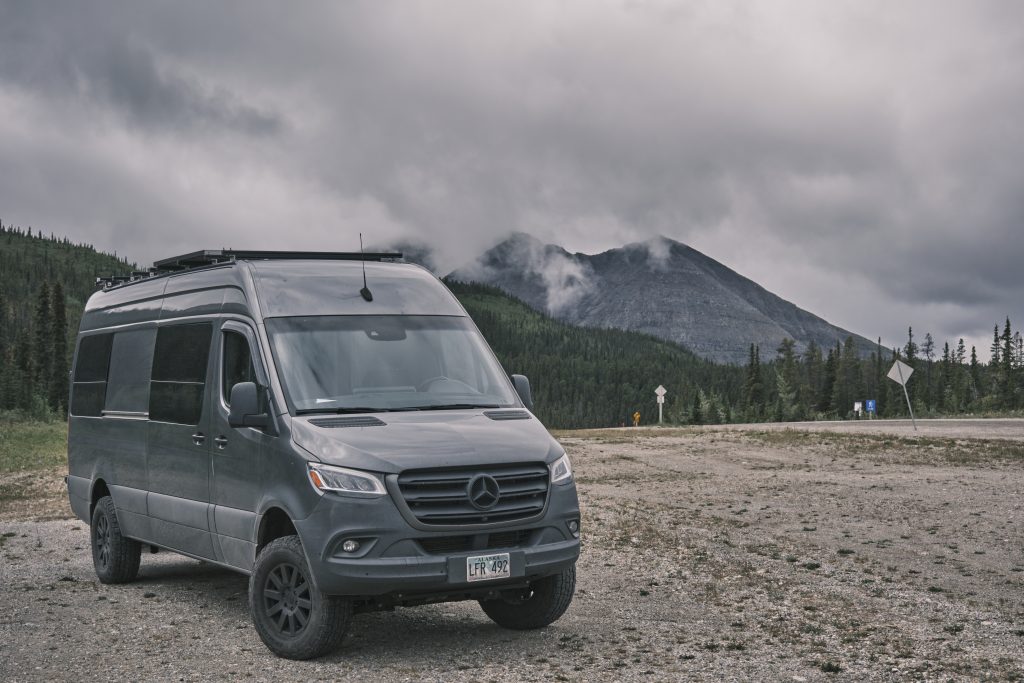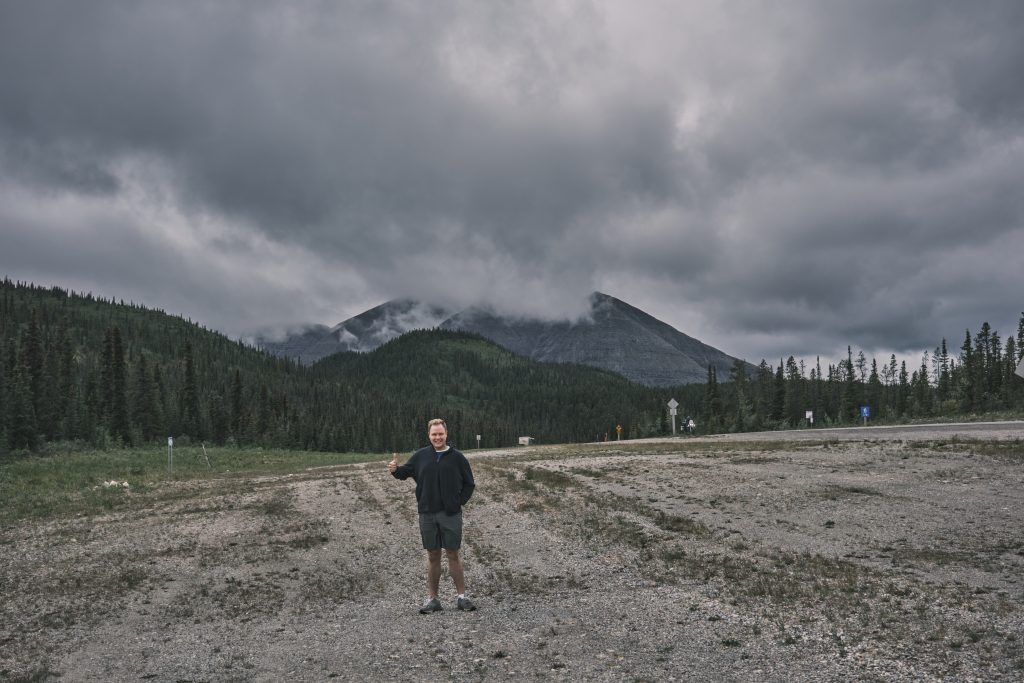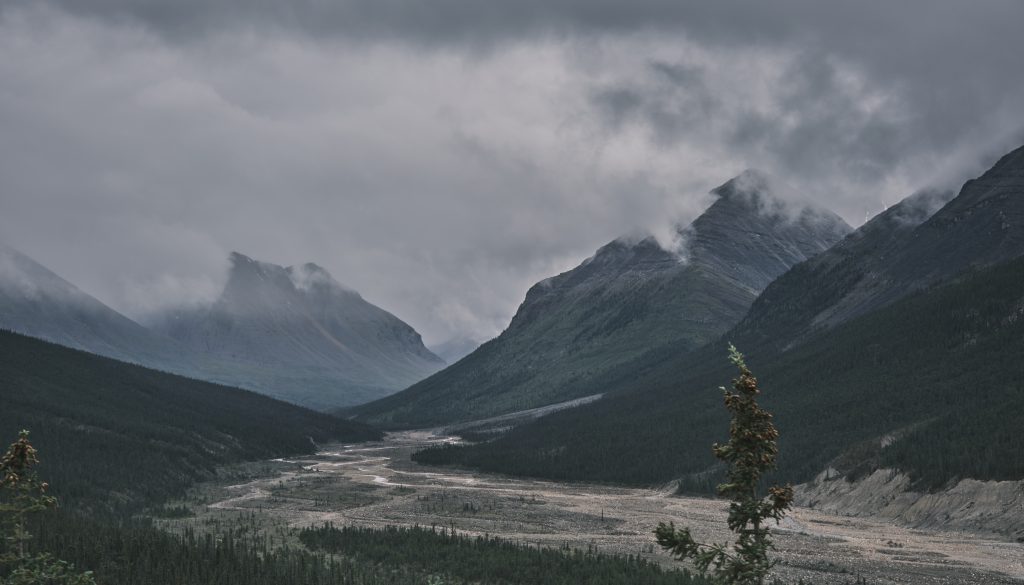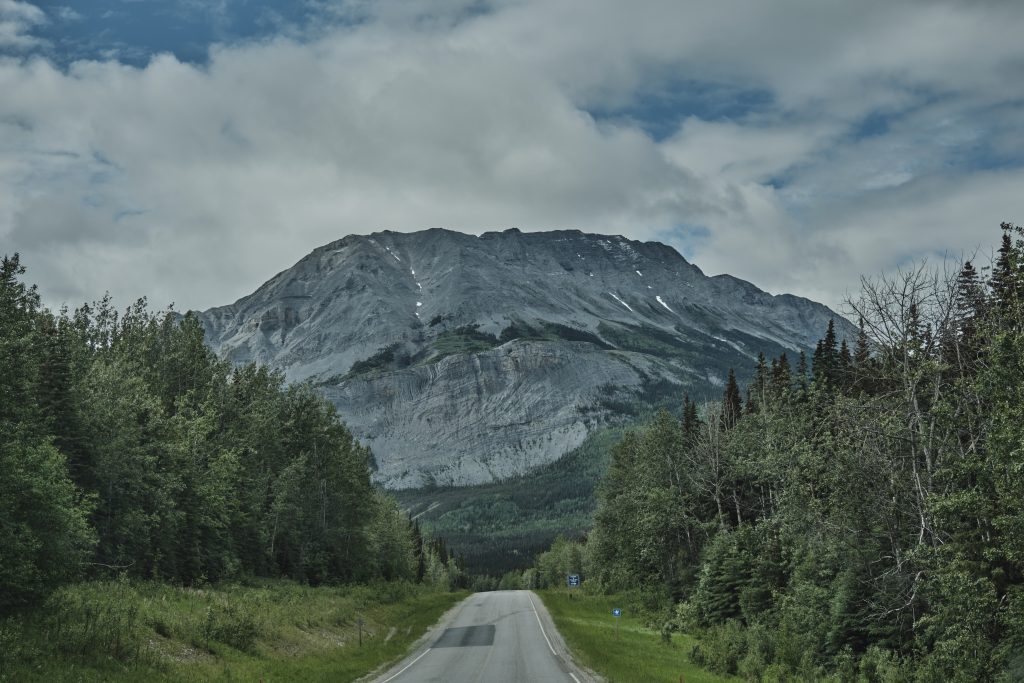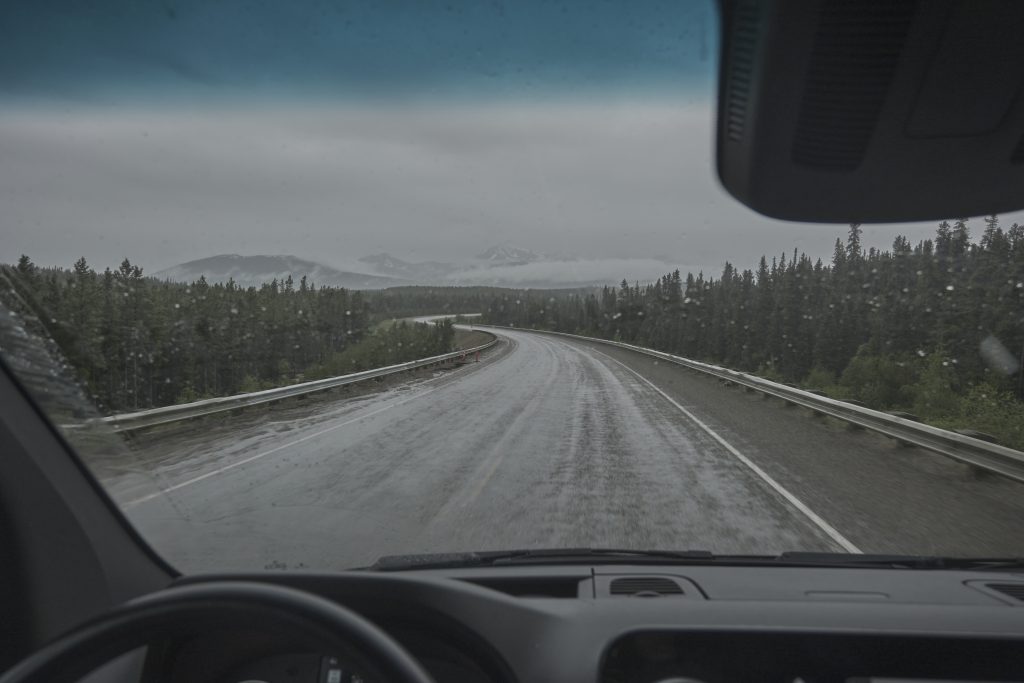 At some point in the day I stopped for fuel at a lakeside lodge and seaplane base. I admired the floating aircraft for a few minuets and dreamed what life would be like flying a turbine otter or caravan in the middle of nowhere Canada for days on end.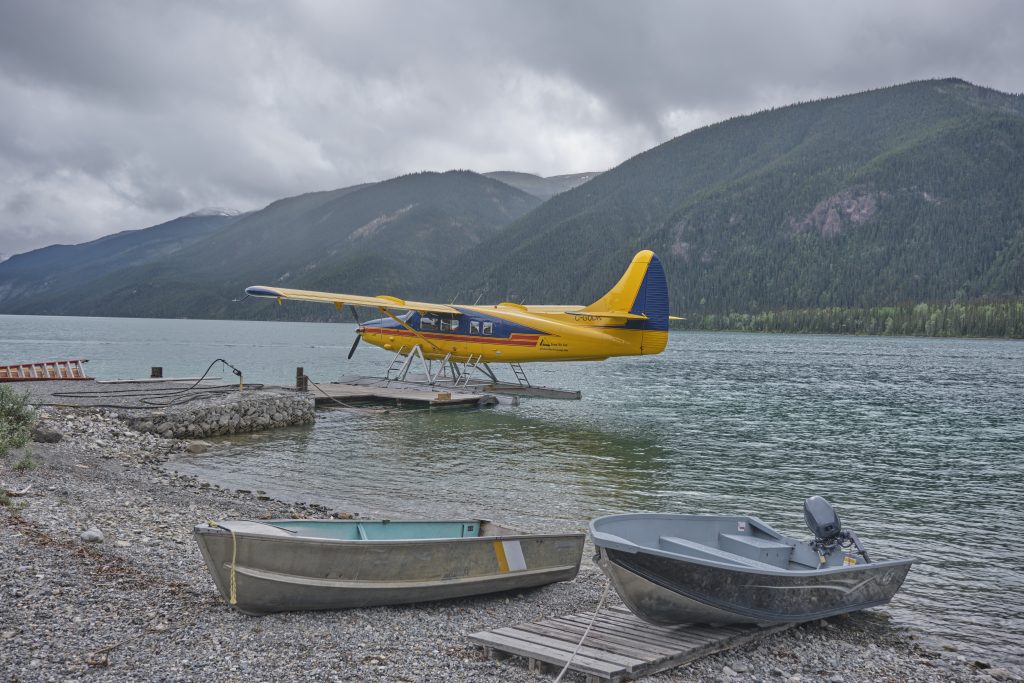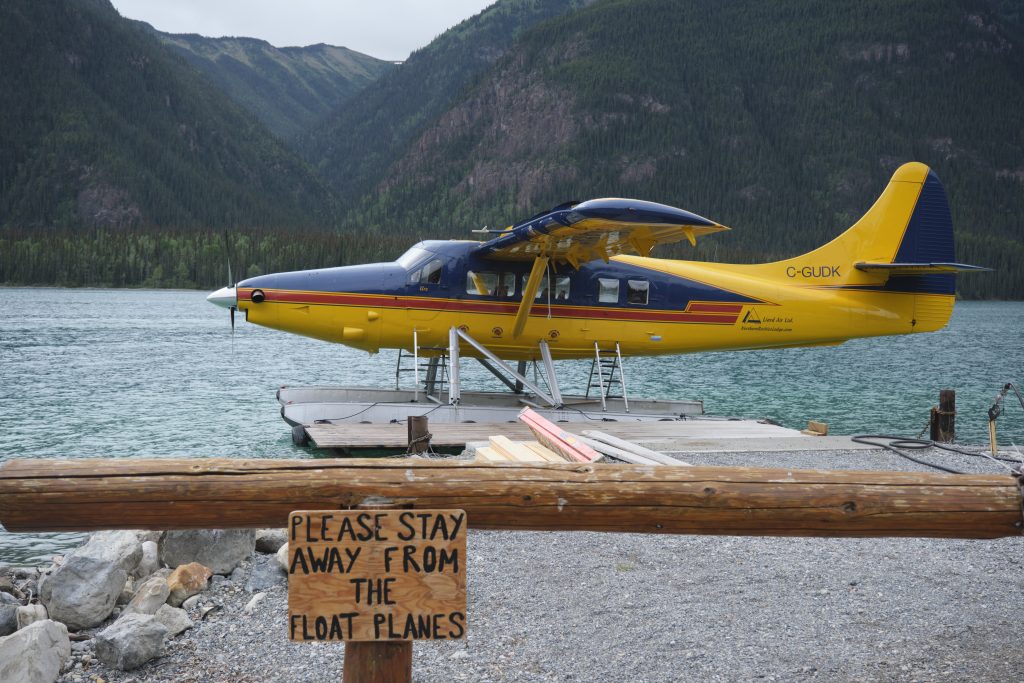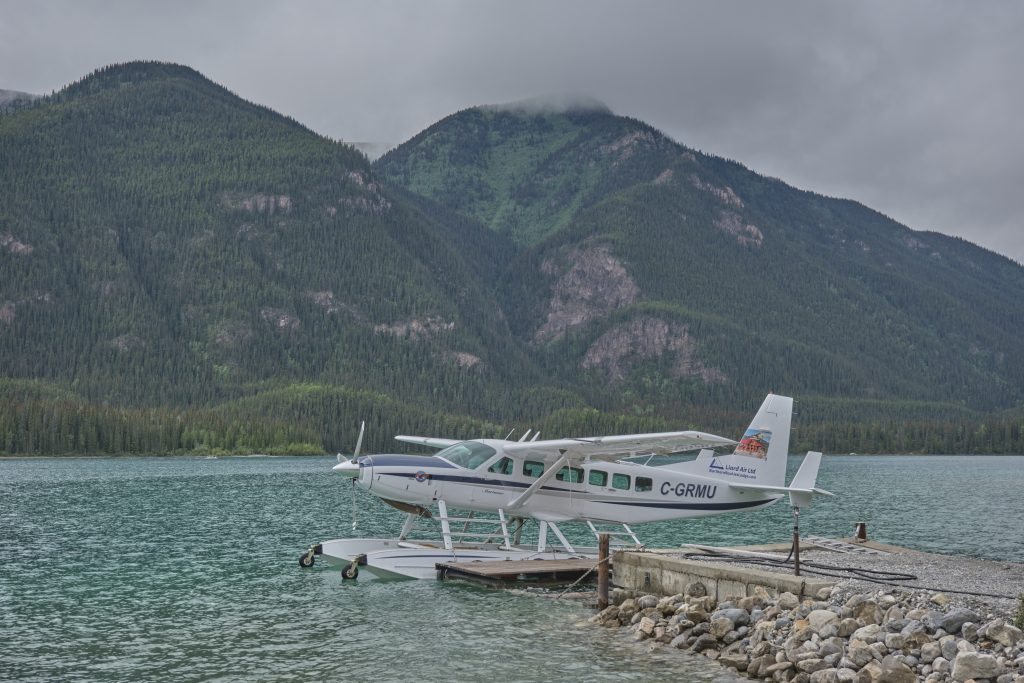 I finished the day with a 10 km excursion off the highway up a steep dirt road to the top of a mountain where an old microwave repeater was stationed.
Being hundreds of miles from the nearest town/village/what have you it was powered by a diesel generator and sounded like a small airplane droning on.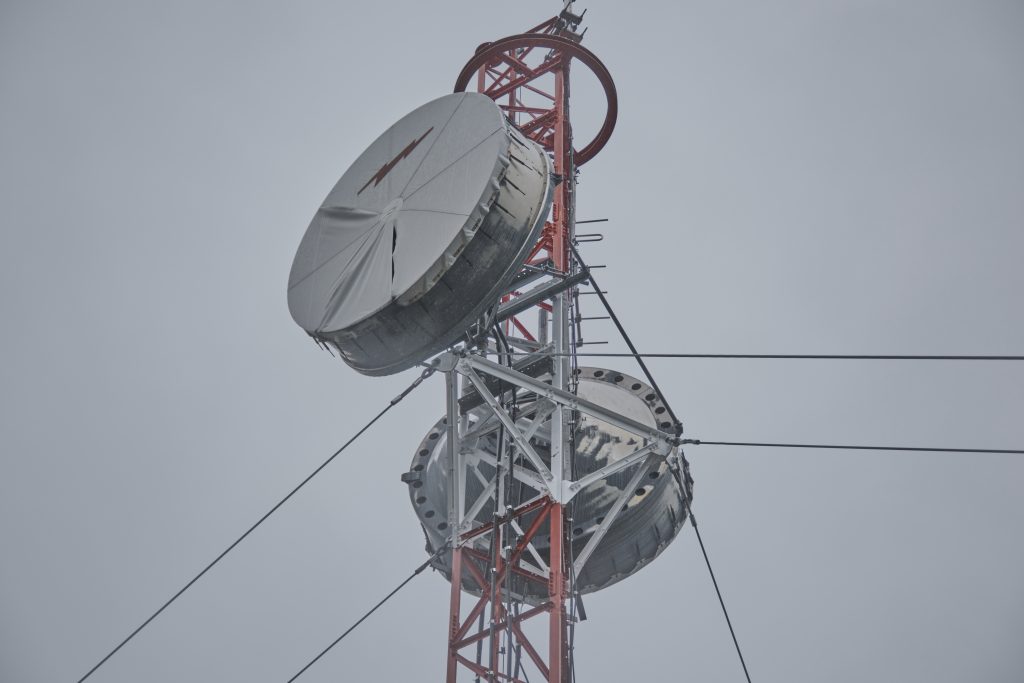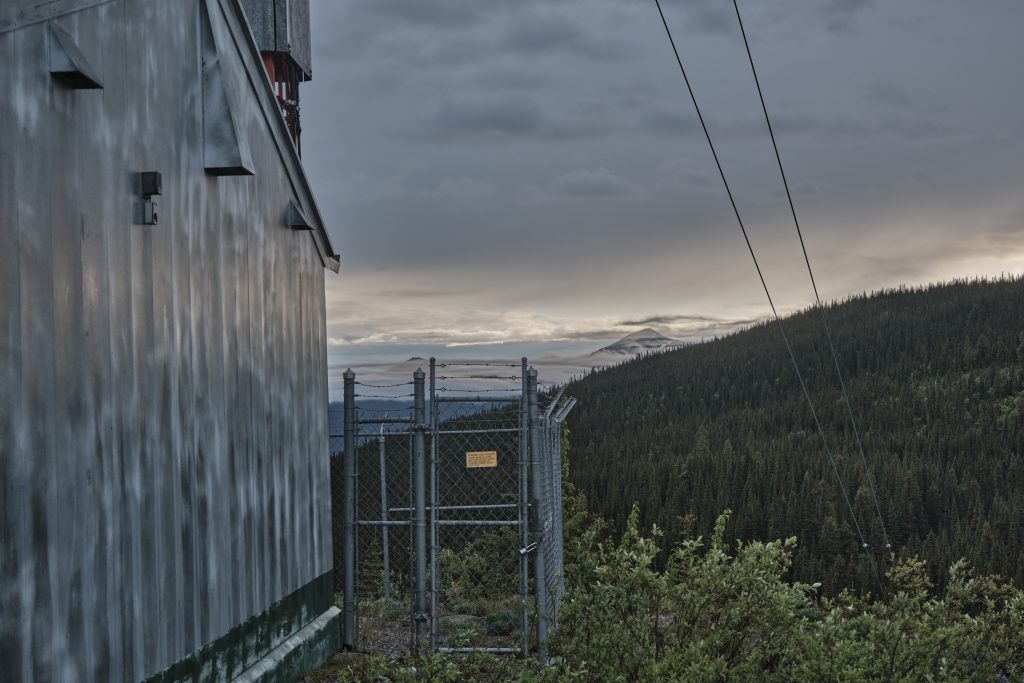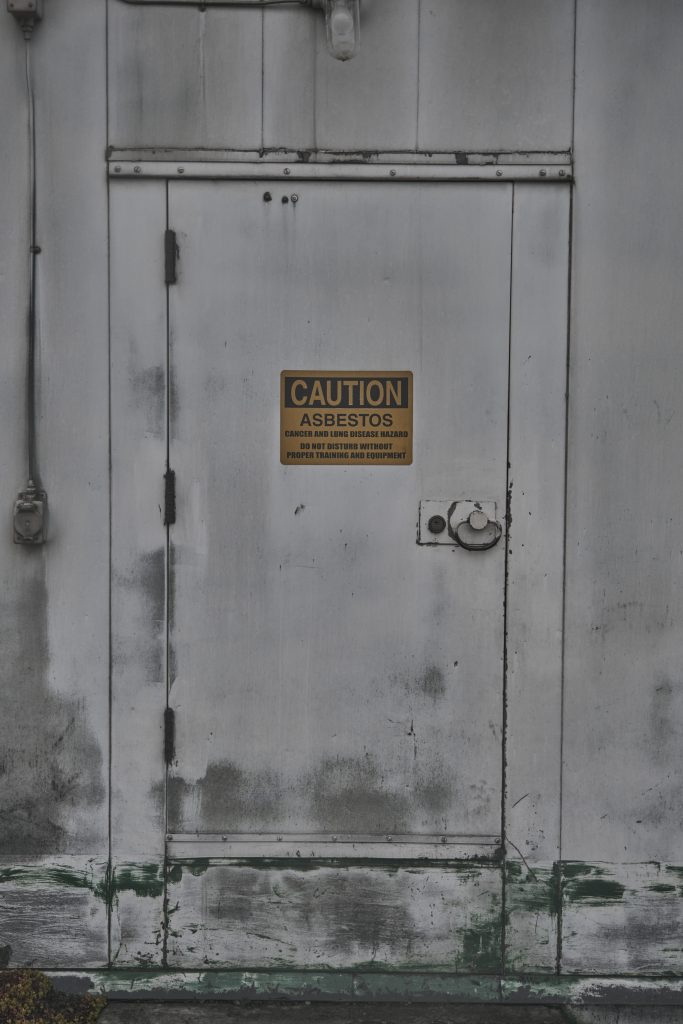 Old vacuum tubes were scattered all over the ground near the station. I suppose they were either old or inoperative equipment. It was interesting to see them discarded among the granite rocks.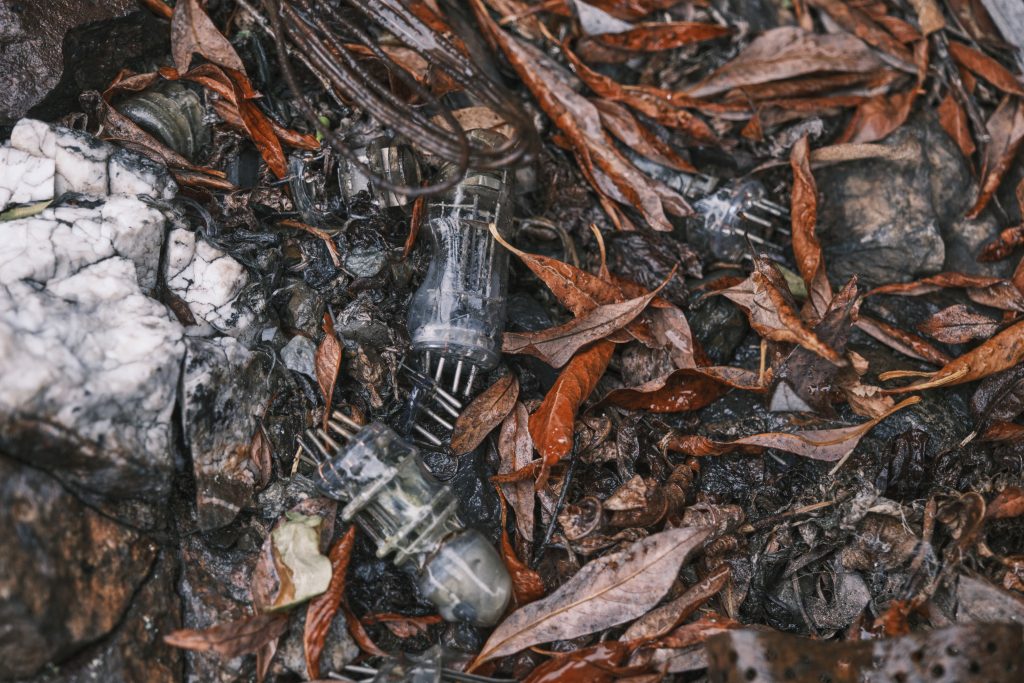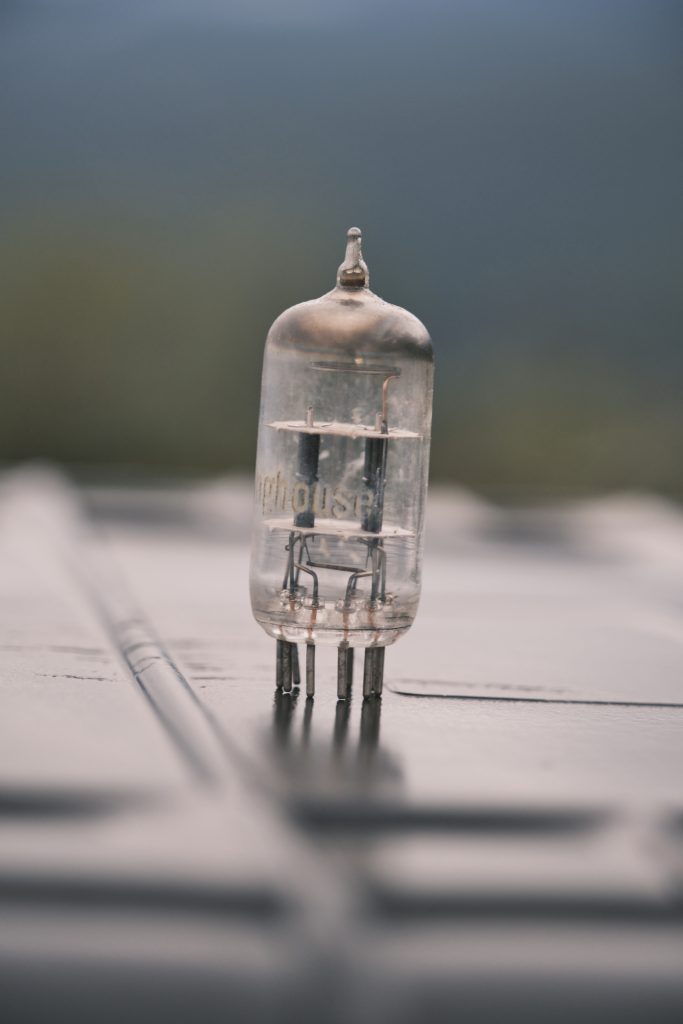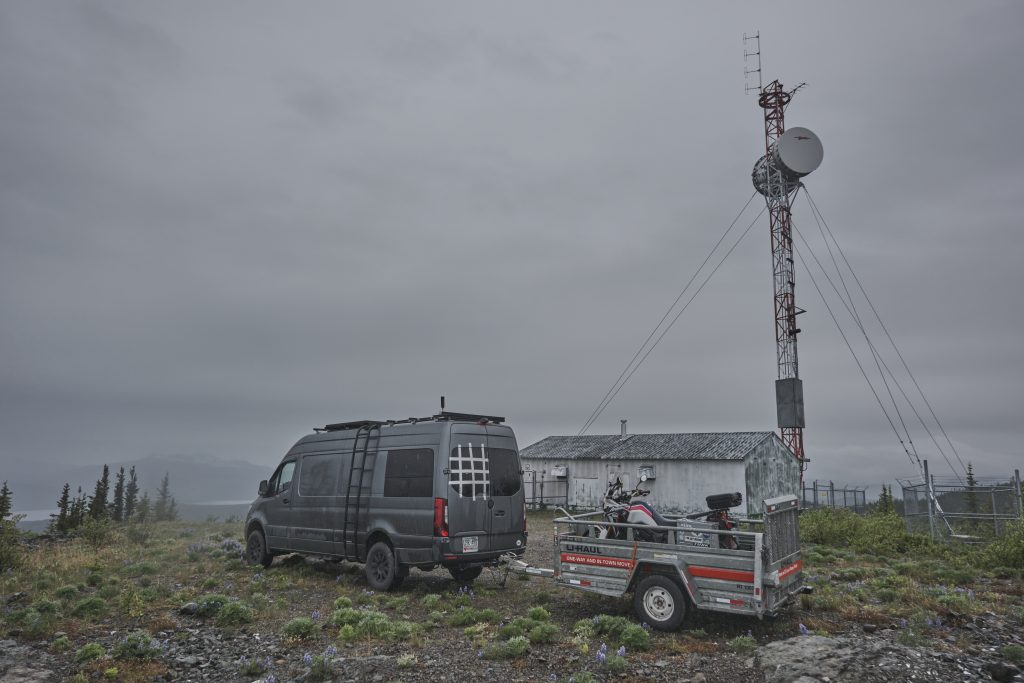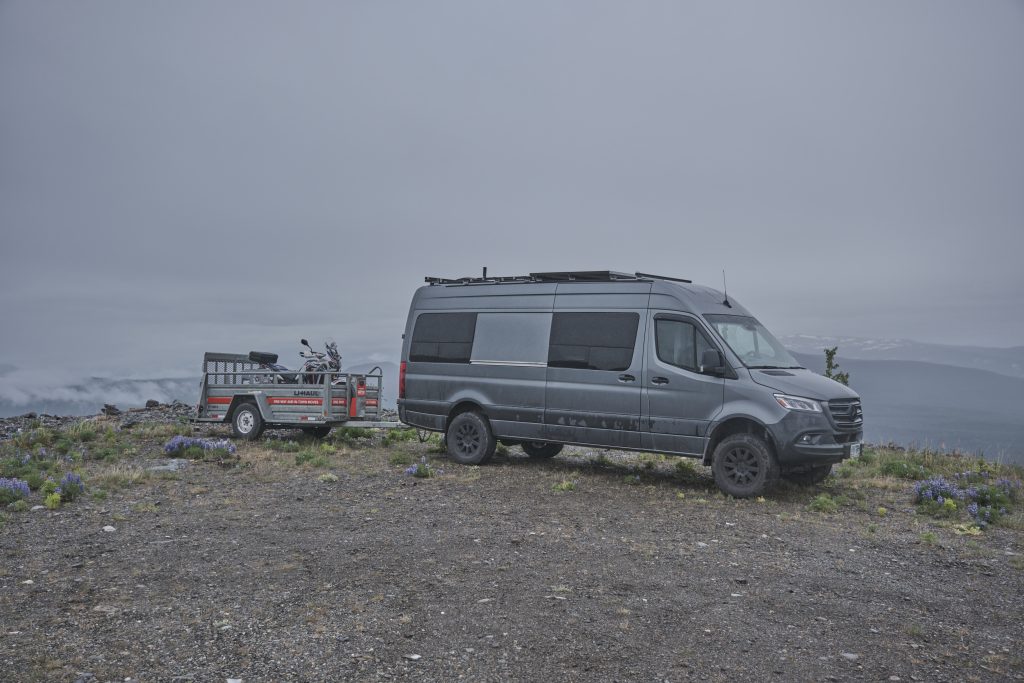 Aside from the odd sight of my rig parked on the mountain peak next to the station, there was not a discernible trace of civilization as far as the eye could see for 360º.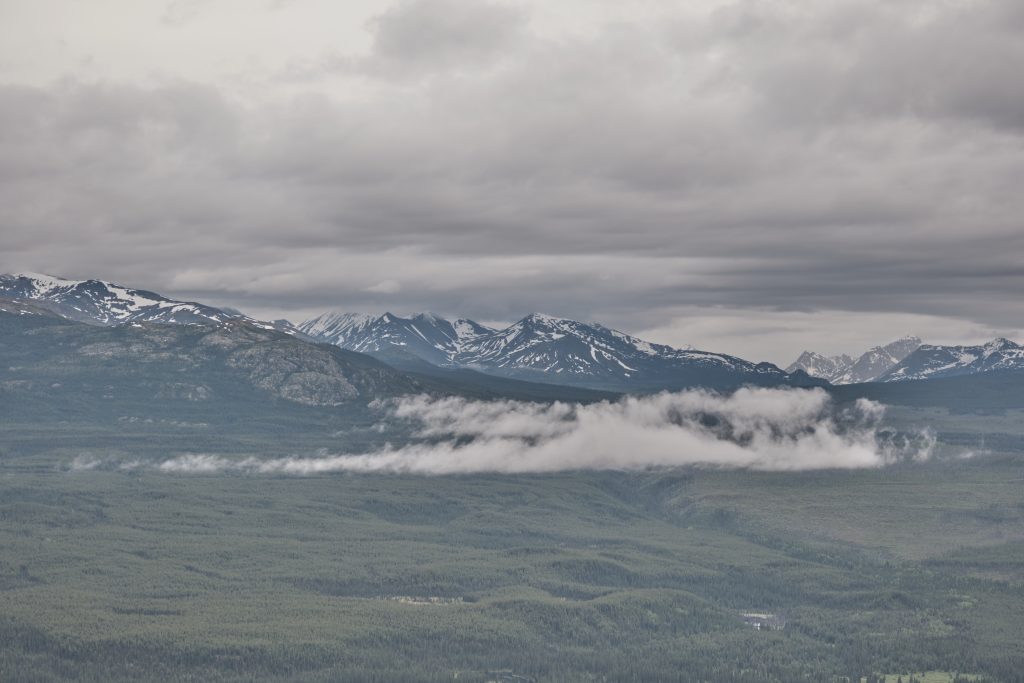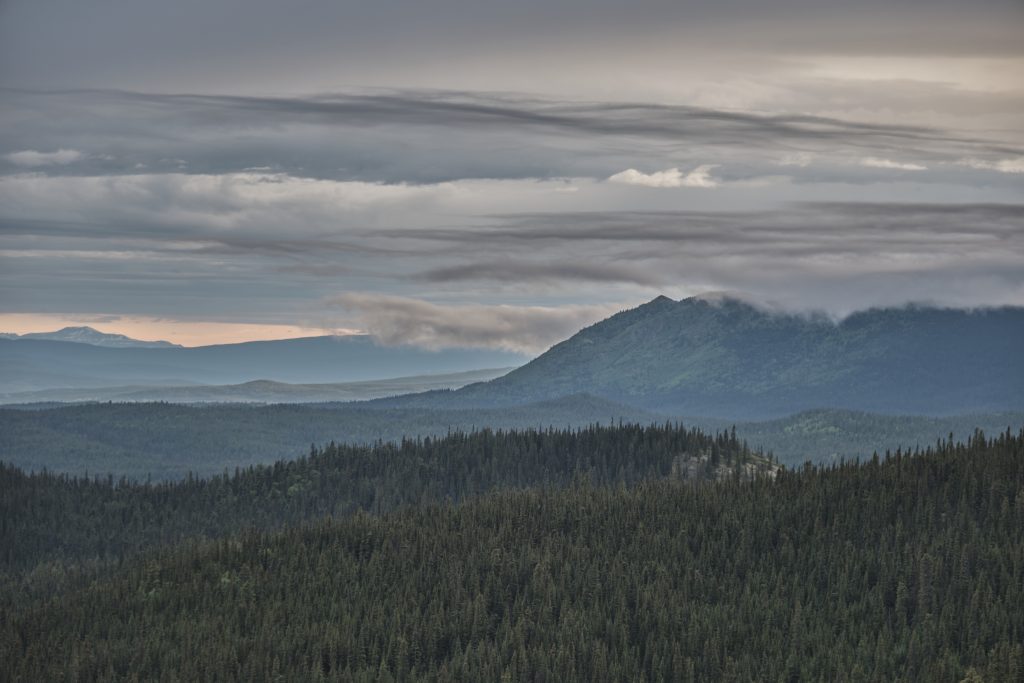 Day 5
I left British Columbia and crossed the Yukon's hypotenuse almost perfectly over the course of the day. At one fuel stop I saw a box on an 18-wheeler destined for Prudhoe Bay.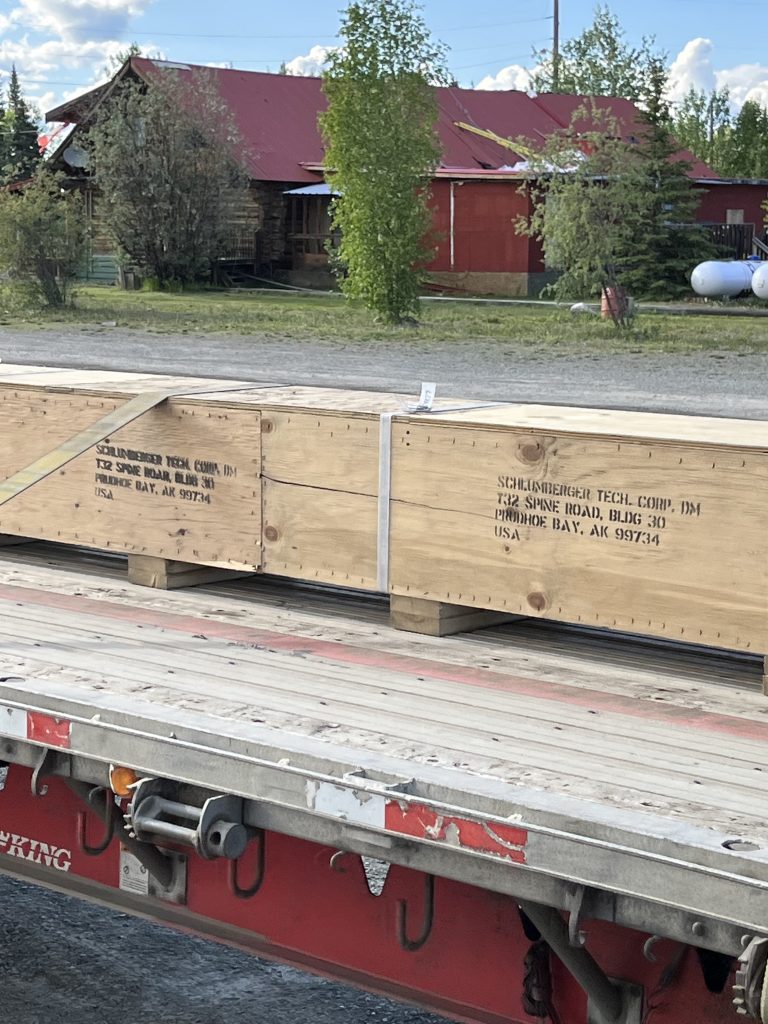 I hit a 90 mile stretch of gravel road and unfortunately, the little rocks decided to claim the van's last remaining rear window.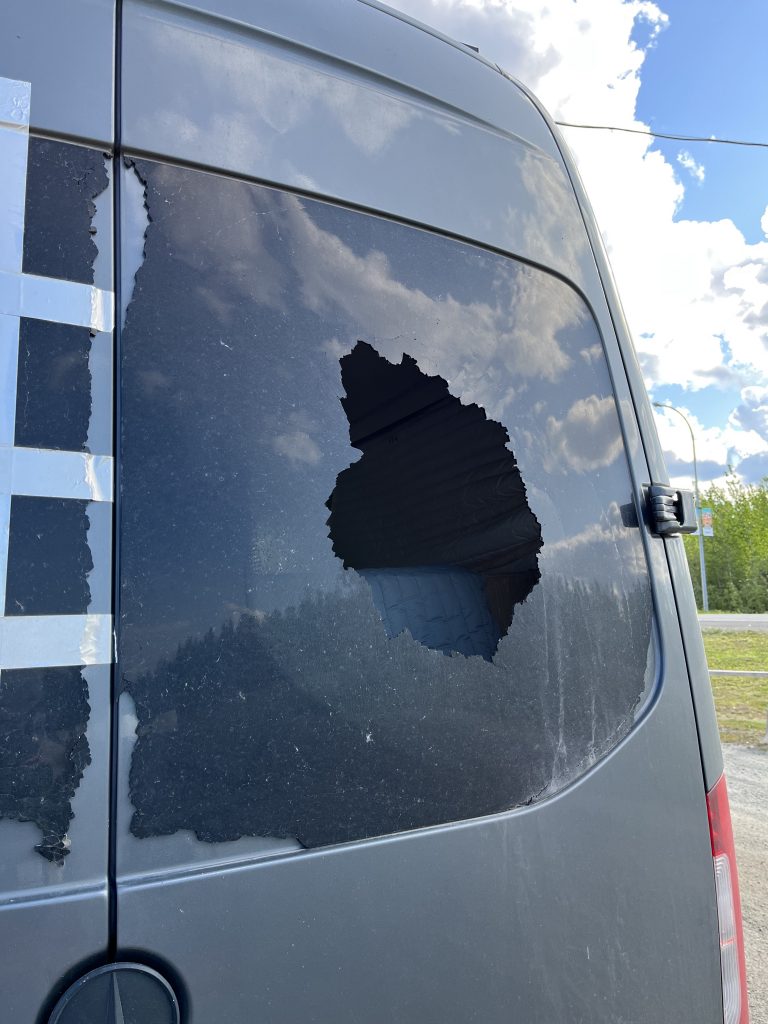 Using left over speed tape and duck tape, I was able to make a patch once again and continued on.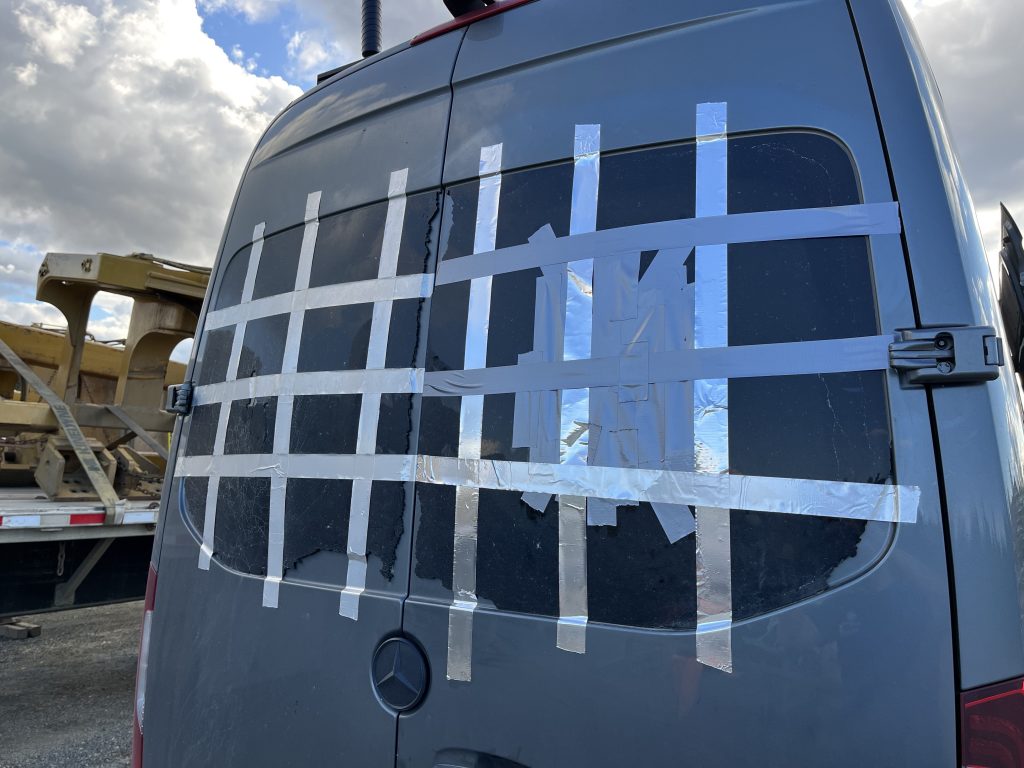 Not to be discouraged, I crossed the boarder back into the US to end this day as my first night camping in Alaska.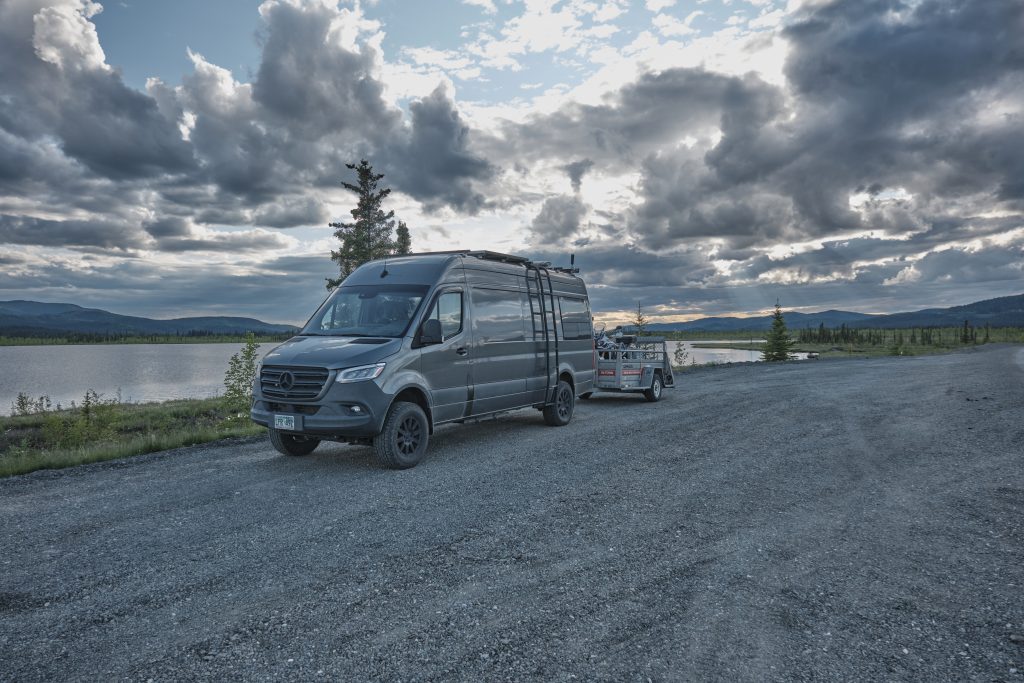 Fun fact: there is a 30km stretch of no-man's-land between the US and Canada customs on this part of the road. I found this odd the first time I crossed it back in September, thinking it has to be a security oversight, but after experiencing it again I realized there is truly nothing out here. If you're thinking about sneaking into a neighboring country, you're more likely to get eaten by a grizzly than meet a boarder patrol agent.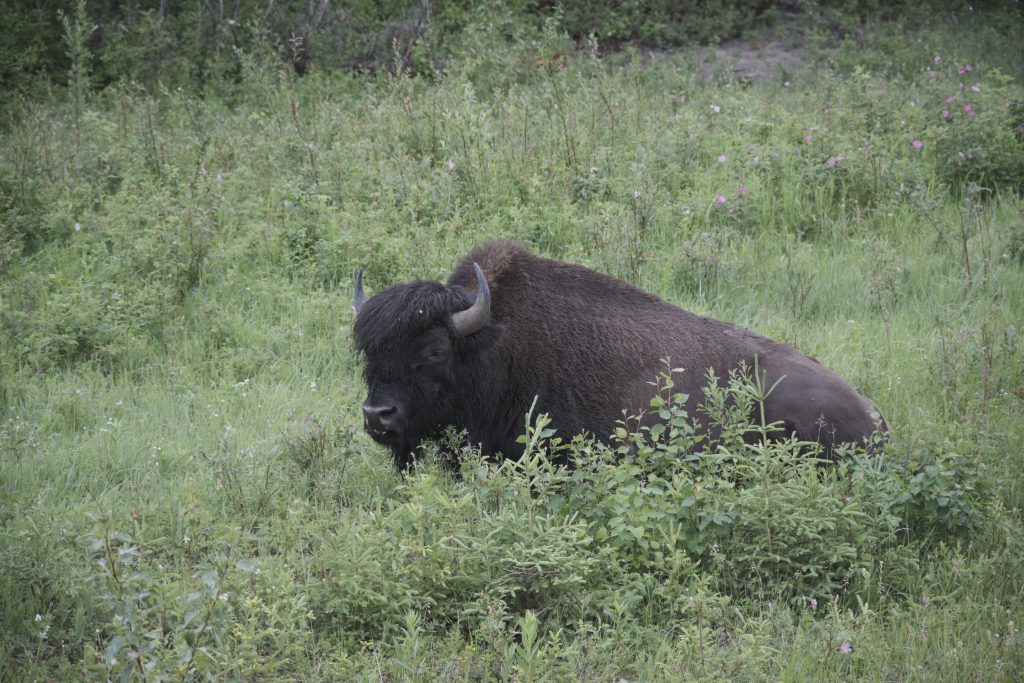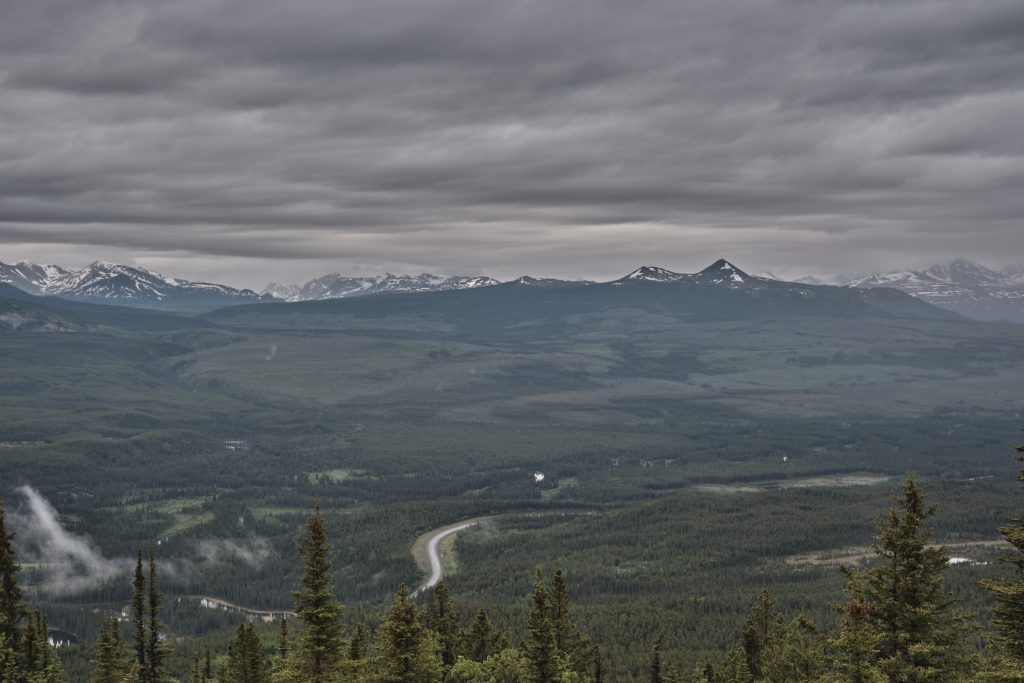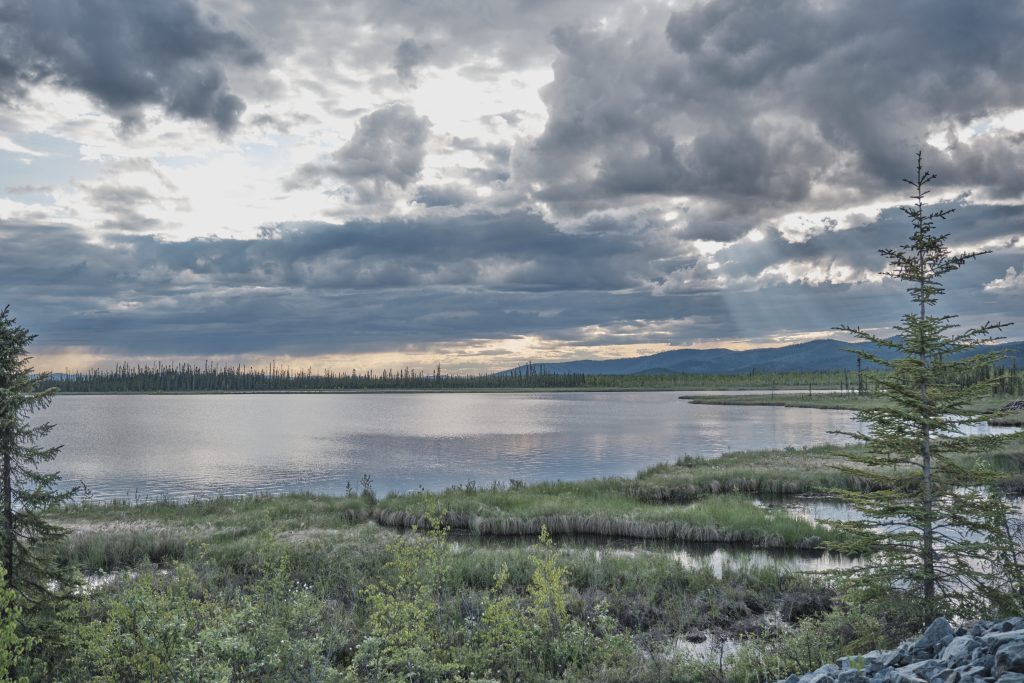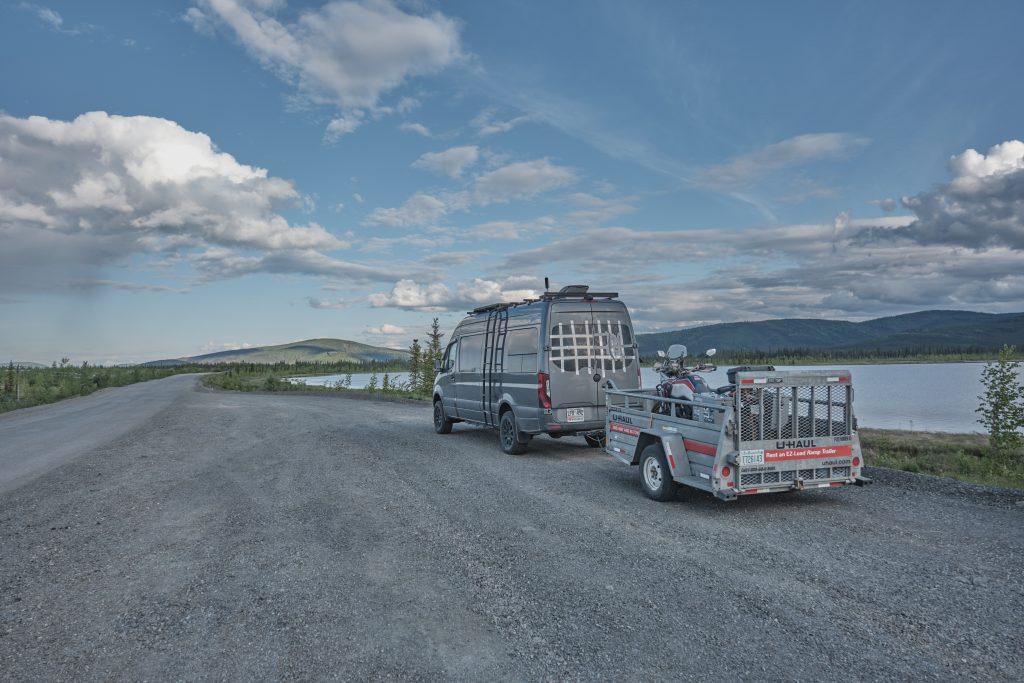 Day 6
I drove the remaining 5 hours from my campsite near the Yukon boarder to Anchorage. I saw a French couple riding what appeared to be a BMW R90S with a side car. I did confirm, it was definitely not a Ural.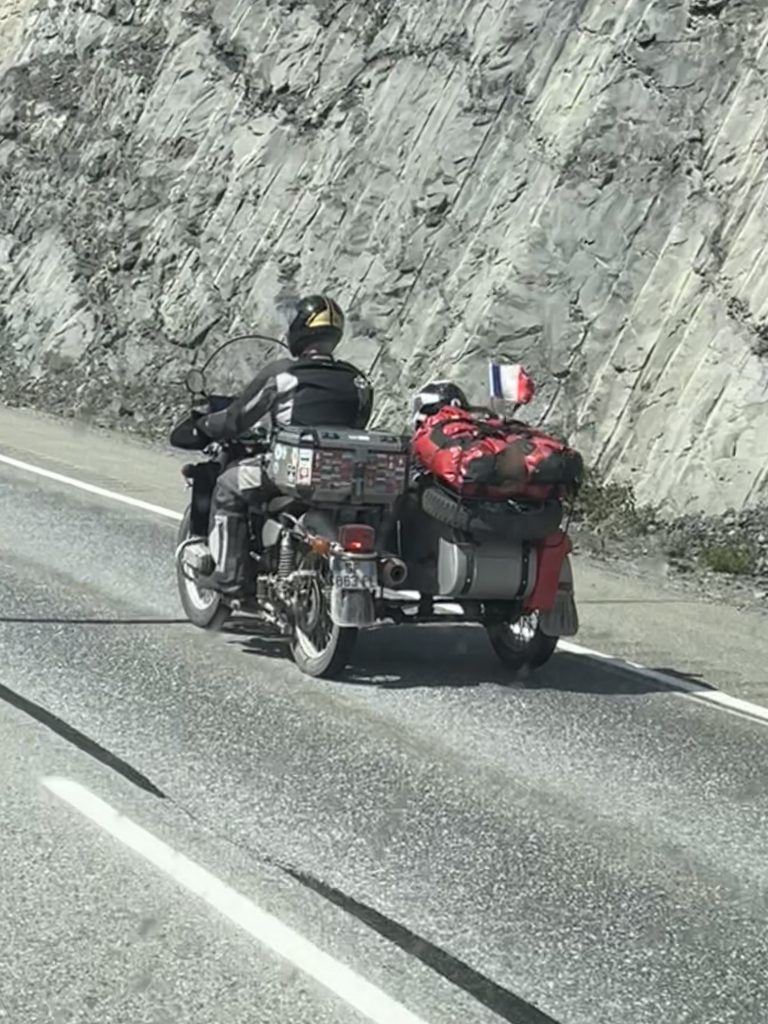 Upon arrival to the Anchorage base of operations, I dusted off the U-Haul then rode the bike to Ted Stevens Intl. Airport where I enjoyed a Taco Bell picnic and watched a never ending barrage of Boeing 747s take off a land. Sure is nice to be back to civilization for a couple days.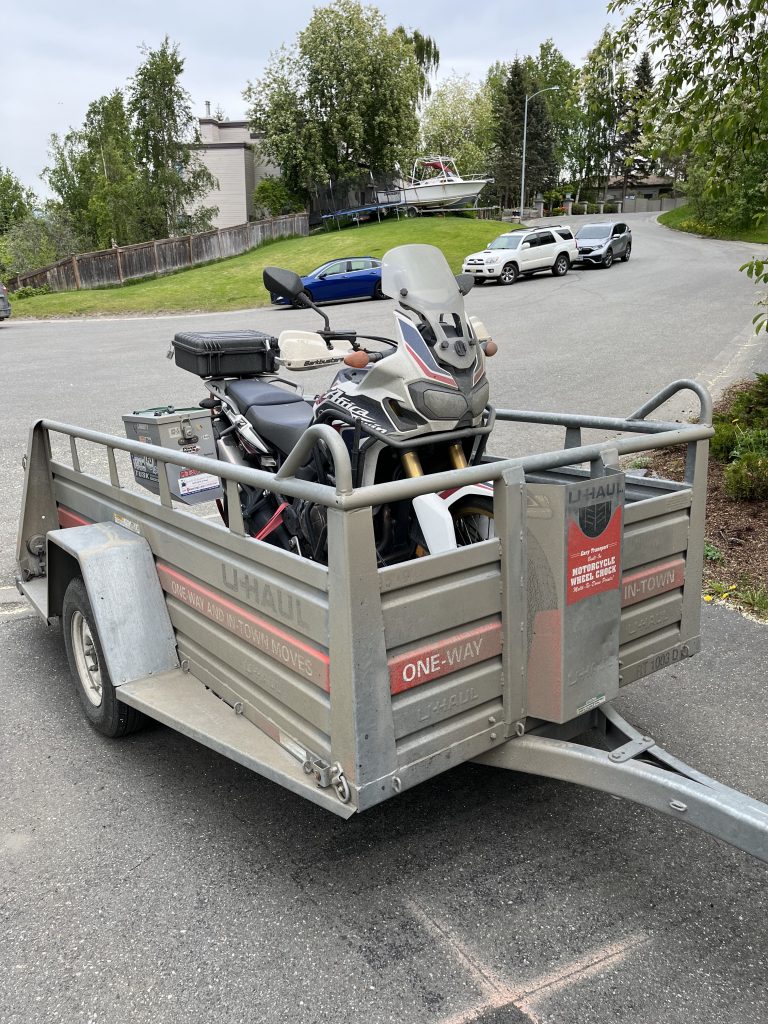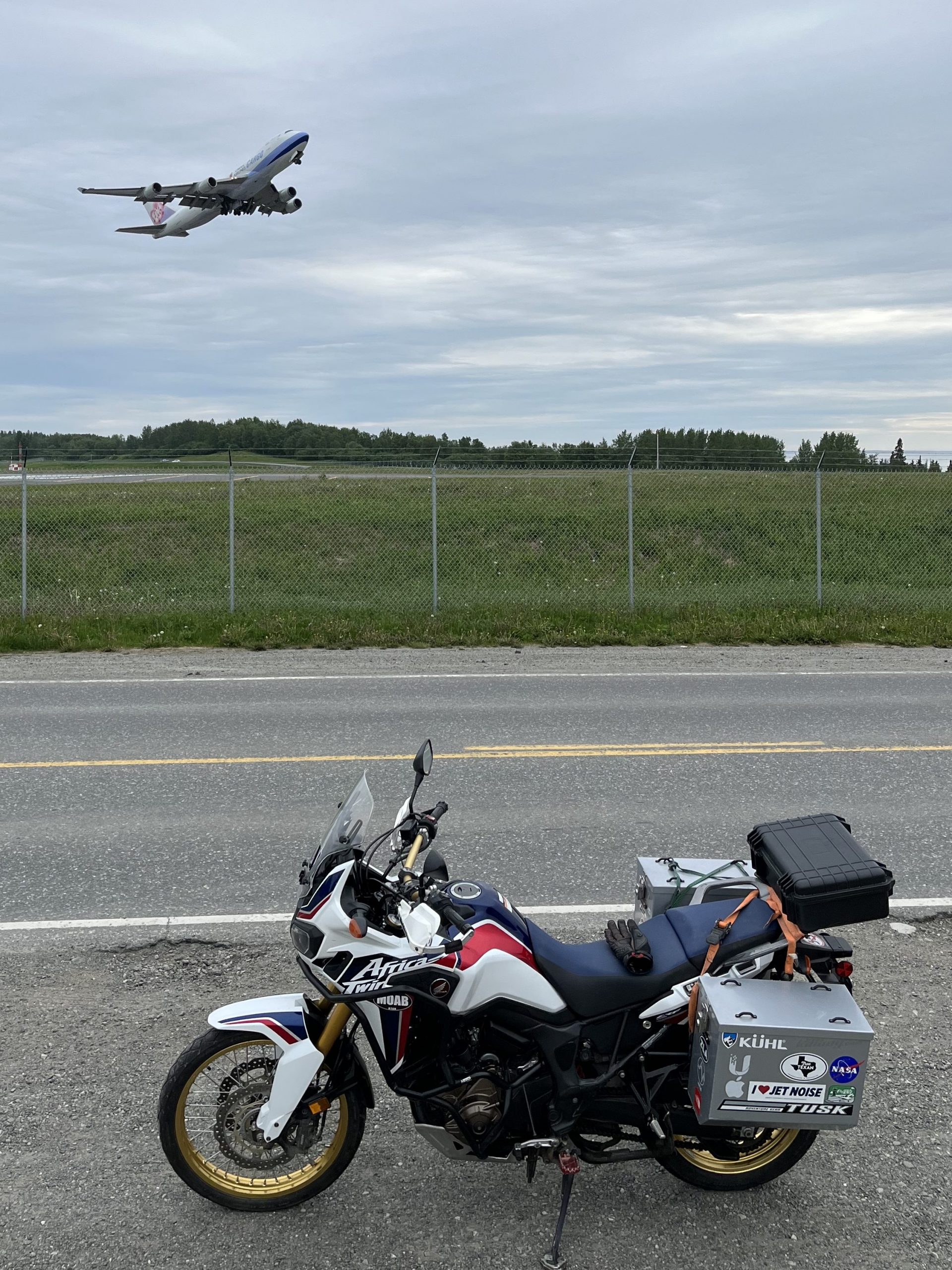 Day 7:
I mostly took this day to rest in Anchorage. I did find time to dismount my wheels and tires and took them to Alaska Leather, a cycle shop to have the new 50/50 dirt/street Mitas E-07+ tires mounted.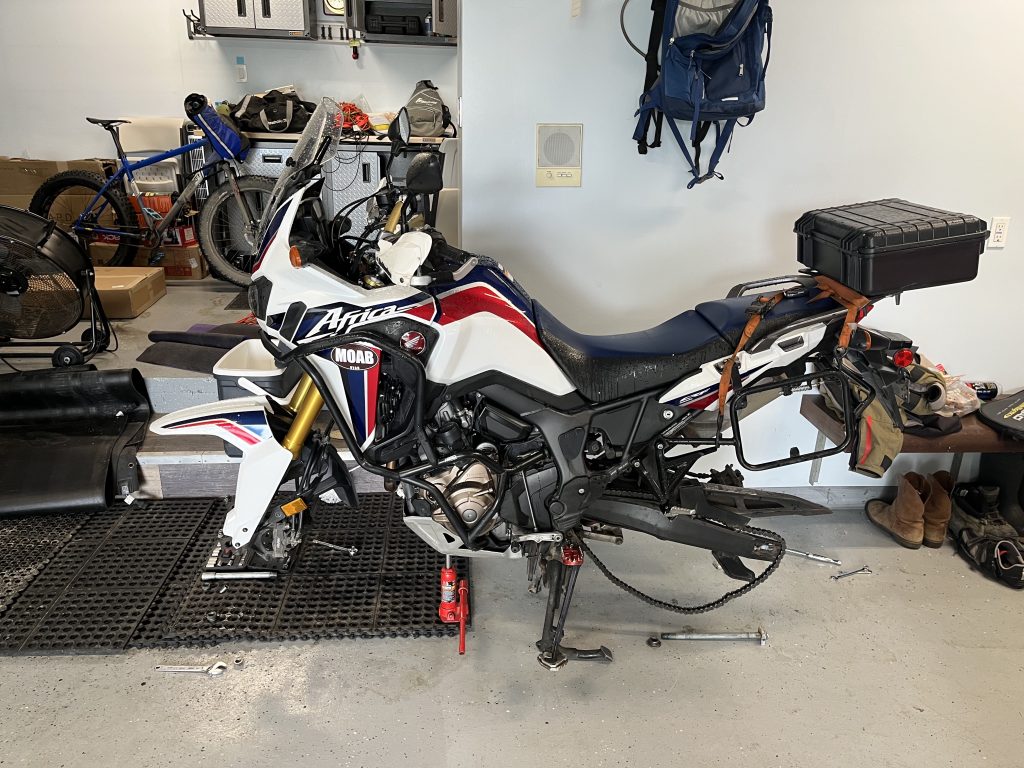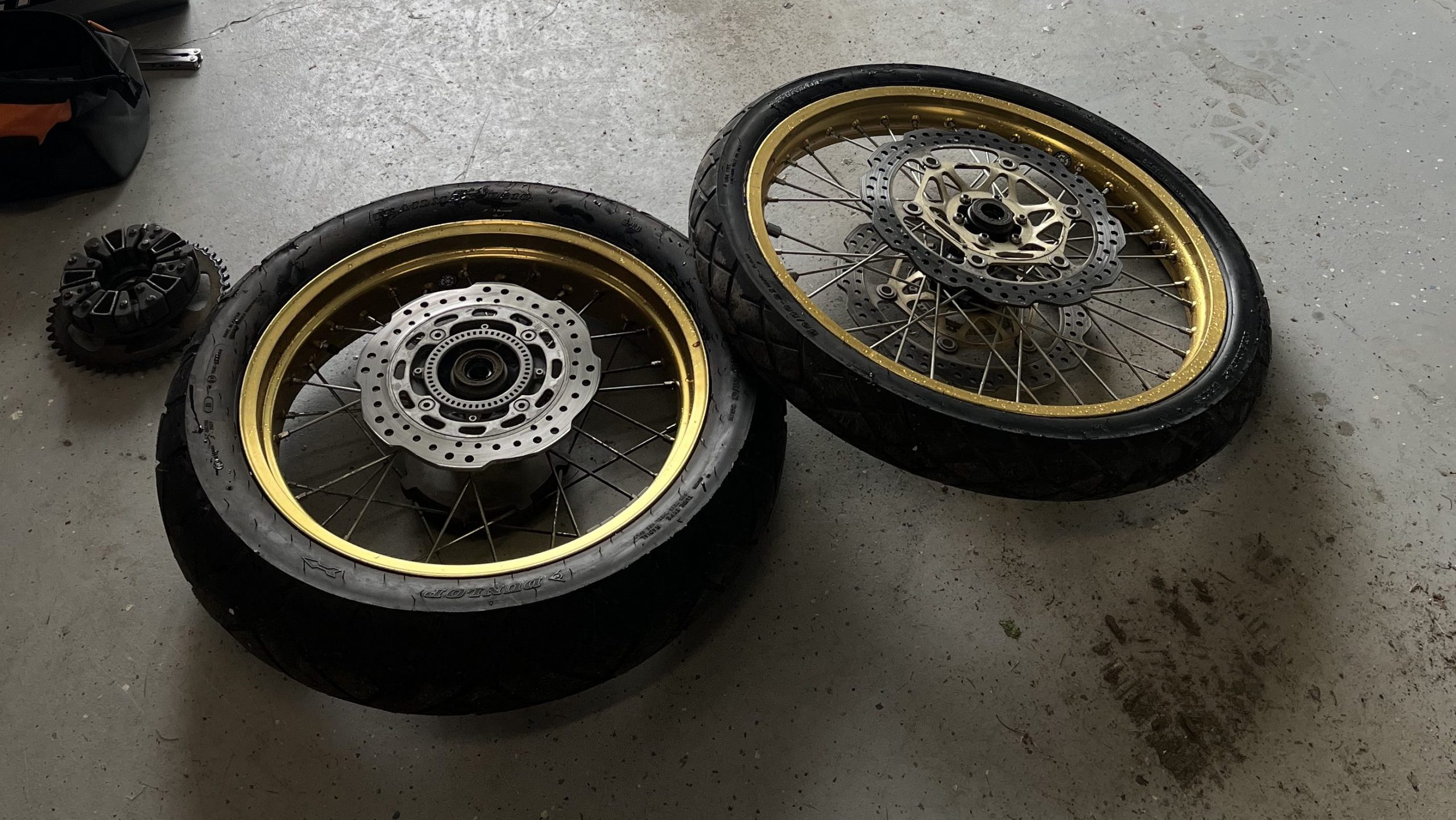 Day 8:
I continued to rest and did some final gear shopping. A trip to REI introduced a new rain jacket, mosquito netting, a better rain tarp, and a tire inner-tube patch kit. I finally read the manual for my Arai XD-4 helmet and realized it had many options for adjustability I did not realize existed. I also dove into the manual of my Fujifilm X-T5 and realized using a physical image sensor pixel shift technology I could capture 160-megapixel stills. Below is an example photo of my helmet cropped to 148MP.
I stopped keeping track of days at this point.
…and will finish writing the narrative at a later date. Enjoy the photos for now.